The Best Last Minute Passover Recipes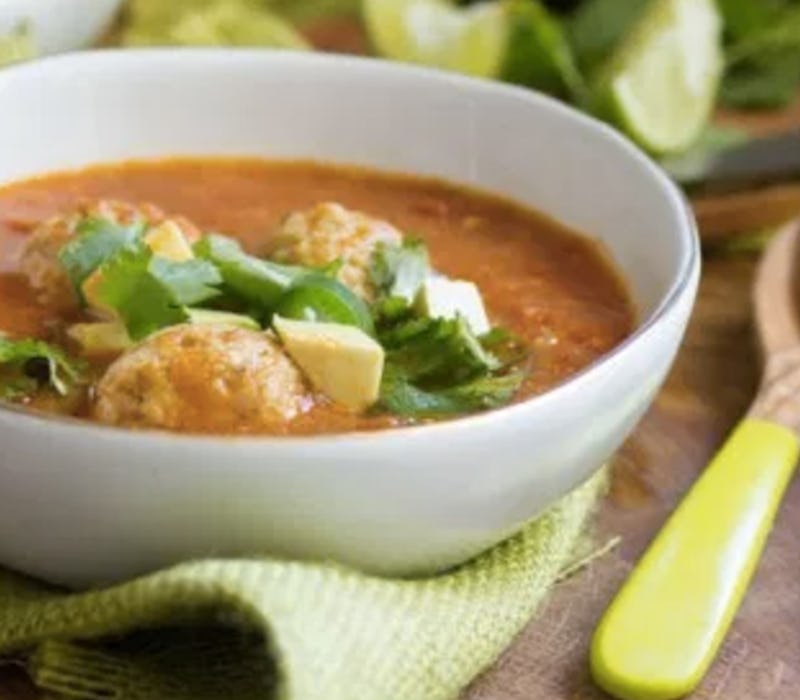 What Jew Wanna Eat
So you've made last minute plans to host a Seder for Passover, but now you have no idea what you're going to cook with such short notice. Passover is a super specific holiday with very strict meal guidelines, so you can't really wing it — not only are leavened bread products prohibited during the holiday (and a lot of brands of beer due to the wheat and barley), but there are a few foods that are required.
And strict guidelines don't always make it easier on the chef. Especially when it's a religious holiday, the last thing you want to do is mess up and offend anyone. By volunteering to host the dinner, you're kind of stepping up and saying "I know how to to do this, you can trust me," so you better make sure your cuisine is trustworthy.
That said, don't stress too much. I've put together a list of some last minute dishes you can easily cook up that fall within the guidelines of Passover and are super tasty to boot. Now you can spend your time worrying about how you're going to live without bread for eight days rather than what you're going to serve your hungry guests.
Honey Horseradish Roasted Vegetables
Horseradish definitely has a spot on the Passover table and you'll love how it tastes with a honey drizzle. Check out this thematic dish on What Jew Wanna Eat.
Matzo Ball Chicken Tortilla Soup
Looking for an upgrade on that classic Matzo ball recipe? This is it. Check out the Tex-Mex recipe on What Jew Wanna Eat.
Fancy Charoset
Why stop with apples and nuts? This elevated take on the sweet dish includes cardamom, almonds, candied ginger and currants. Check out the recipe on What Jew Wanna Eat.
Brisket Hash
If you're considering having a Passover brunch, this is going to be your meal jackpot. Check out the meaty, greasy delicious recipe over at What Jew Wanna Eat.
Avocado Matzo Toast
This is great for a Passover brunch or appetizer for your seder. If you're missing toast, this will definitely tide you over. Check out the recipe on What Jew Wanna Eat.
Tzimmes
This crockpot recipe is super simple and yields and incredibly sweet and savory veggie dish that's the perfect Passover side. Check out the easy recipe on What Jew Wanna Eat.
Stuffed Cabbage
This dish is a lot heartier than it looks. And you can improvise and add as many veggies and herbs and spices as you want. It can easily be a main dish. Check out the recipe on What Jew Wanna Eat.
Flourless Chocolate Cake
If there was ever an occasion for flourless chocolate cake, it was definitely Passover. Check out this cayenne-infused recipe on What Jew Wanna Eat.
Chocolate Raspberry Pie
Just because it's Passover, doesn't mean you can't have pie. Check out this simple press crust that's totally parve for Passover at Couldn't Be Parve.
Strawberry Lemon Meringue Hamentashens
If you're not a fan of the traditional Hamentashen cookies, you're going to love these meringue bites. The texture is awesome and they're totally parve. Check out the recipe on Couldn't Be Parve.
Matzo Bark
Chocolate-covered Matzo is a total Passover dessert staple. But this recipe by What Jew Wanna Eat will give you an opportunity to be creative with your ingredients. Or, you can make your Passover crafty and have your guests help you make it.
Raspberry Macarons
You won't believe how easy it is to make your own macarons. This recipe is super simple to follow and you'll feel like an epic pastry chef when you're done. Check out the recipe on What Jew Wanna Eat.
Manischewitz Ice Cream
Yes, you read that right. Wine Cream. It's going to be the biggest hit at your Passover party, for sure. Eat responsibly and check out the recipe on What Jew Wanna Eat.