13 Lip Top Coats To Transform Your Go-To Lipsticks Into Something Extra Special
Lipstick hoarding is clearly a thing. There's a big difference between dusty rose, plum-rose, and mauve, after all. So, a girl can never really have too many lippies, right? OK, maybe having an ever-growing lipstick collection is an unhealthy obsession. In that case, using lip top coats to transform your go-to lipsticks is a means for controlling your spending habits without curbing your appetite for more shades.
Transforming beauty products have seriously changed the game. There are special effects top coats to satisfy all of your lipstick needs. You can covert a matte formula into a multidimensional metallic, give bright tones a vampy touch up, or even brighten a deep hue. With the right lip toppers you're guaranteed to get multiple looks out of lippies you already own, doubling, and even tripling the scope of your collection.  
Whether you want to make an existing lipstick better suited for your complexion, up the wow-factor on a dull shade, or even wear a top coat on its own, there's an effects topper to completely makeover your pout. Never blow your savings on dozens of lippies again. These 13 transformers will ensure you get the most out of your favorites lipsticks.
1

Urban Decay Vice Special Effects Long-Lasting Lip Topcoat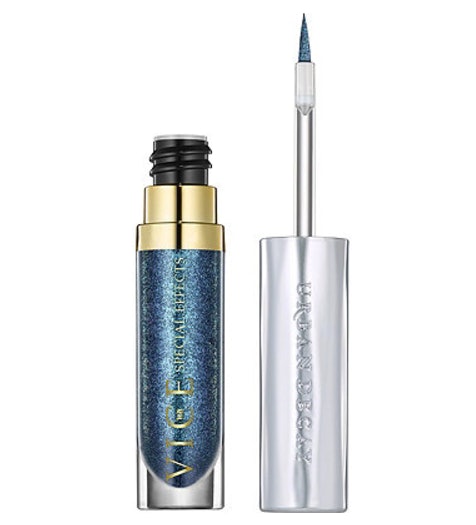 "Ritual" Vice Special Effects Lip Topcoat, $18, Sephora
Make your lip looks anything but basic with an Urban Decay shade-shifting topcoat. Water-resistant and long-lasting, they seal in any color underneath while adding a bold, metallic finish.
2

Jouer Long-Wear Lip Topper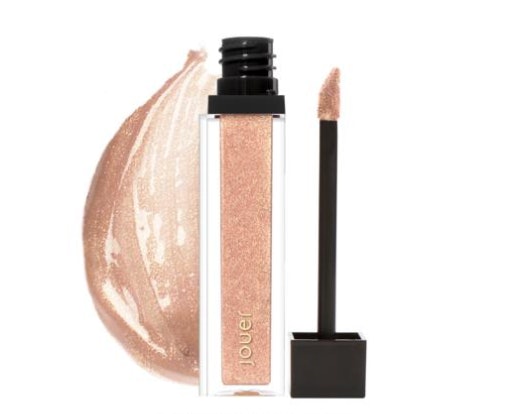 "St. Tropez" Long-Wear Lip Topper, $16, Amazon
Available in five different champagne, bronze, and pearl shades, Jouer Long-Wear Lip Toppers are stunning shade adjusters. Feel free to wear them alone because their coconut oil infused formulas means they'll keep your pout nourished.
3

Limecrime Diamond Crusher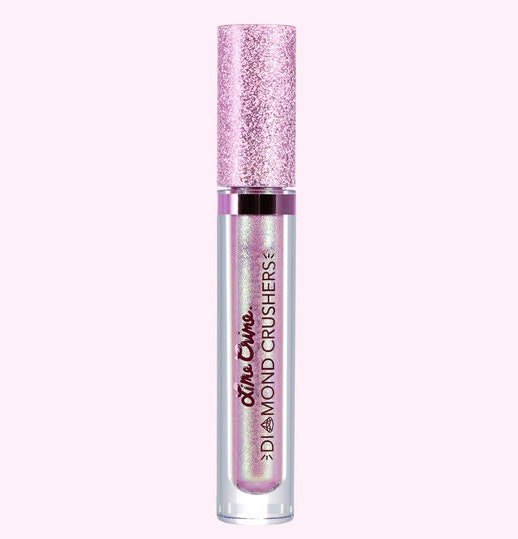 "Acid Fairy" Diamond Crusher, $18, Dermstore
Overloading on sparkle is nearly impossible when a Limecrime Diamond Crusher is involved. Packed with stardust, these top coats give any shade a next-level, iridescent shimmer.
4

Stila Glitterati Lip Top Coat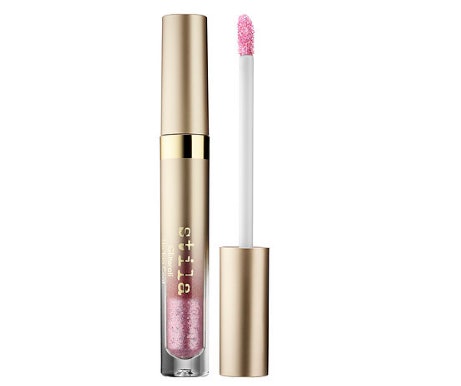 "Transcend" Glitterati Lip Top Coat, $22, Nordstrom
Using loose glitter can get super messy, so Stila's Gliterati Top Coat comes in handy when you want to add all-over sparkle to a shade. It's a high-glitz formula designed to wear over matte liquid lippies for jaw-dropping results.
5

NYX V'amped Up! Lip Top Coat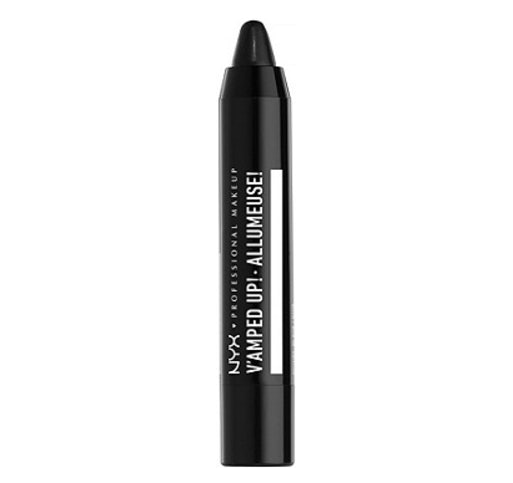 V'amped Up! Lip Top Coat, $7, Ulta
Infused with shea butter and Vitamin E, this glossy chubby stick hydrates as it transforms lighter shades into vampy hues. Adjust pale lippies to suit your complexion or even ombré your lips with it for a pout that wows.
6

Anastasia Beverly Hills "Moon Jelly" Lip Gloss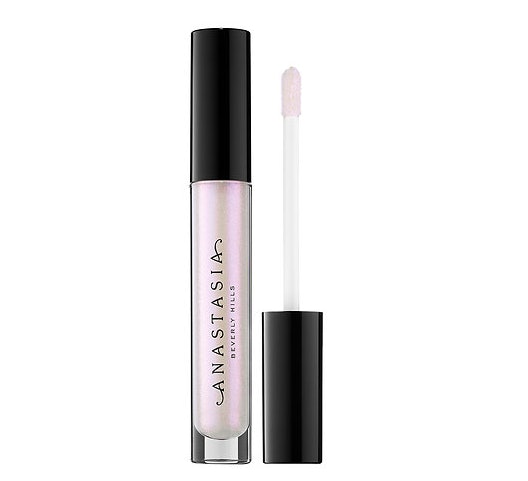 "Moon Jelly" Lip Gloss, $16, Sephora
Anastasia's Moon Jelly may not have been designed as a lip topper, but that doesn't mean it can't be just that. A sparkling diamond white with blue reflects, the gloss can add an iridescent lavender finish to any matte or cream.
7

Smashbox Instant-Matte Lipstick Transformer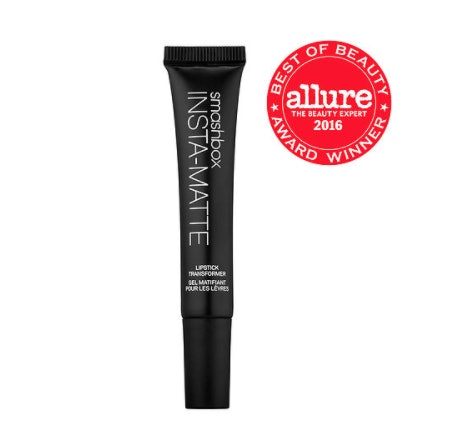 Instant-Matte Lipstick Transformer, $24, Sephora
A matte lipstick lover's dream come true, this gel converts any cream lipstick into a velvety-matte. Purchase it to instantly double the size of your lipstick stash.
8

Huda Beauty Lip Strobe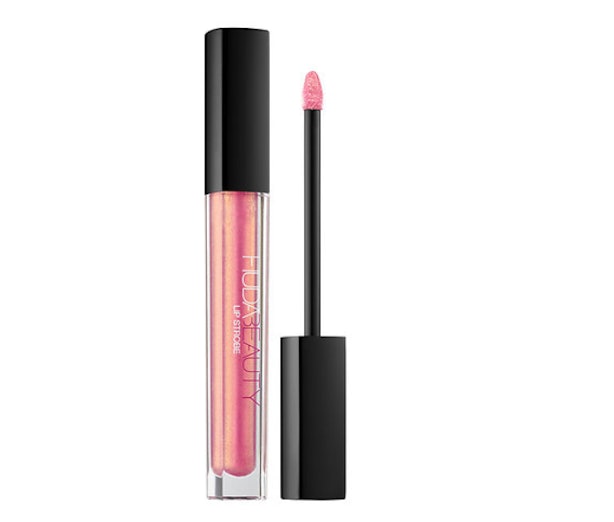 "Snobby" Lip Strobe, $18, Sephora
Metallic lip glosses with sheer to full coverage, Huda Beauty Lip Strobes transform a pout into a prismatic spectacle. Infused with pearls, some have subtle glimmer while others boast rich pigments with an iridescent tint.
9

Bite Beauty Opal Crème Lipstick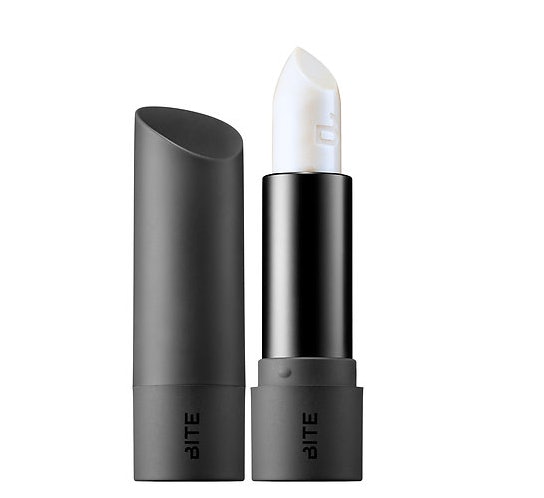 Opal Crème Lipstick, $24, Sephora
Add dimension to any shade with this two-tone pearl cream lipstick. Worn alone, it gives a subtle glow to your lips or layered over another shade, it boosts with ultraviolet reflects.
10

Milk Makeup Holographic Lip Gloss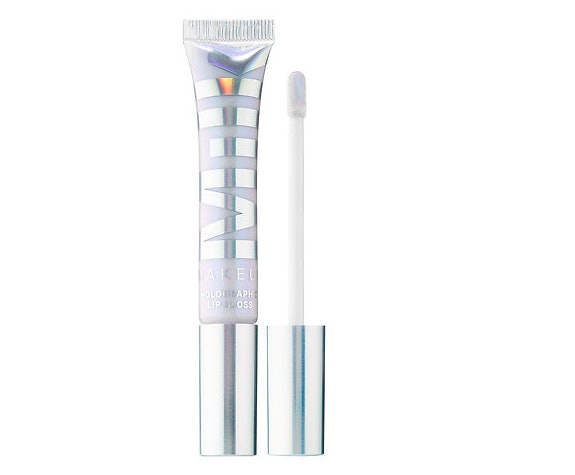 "Supernova" Holographic Lip Gloss, $24, Sephora
Like Milk Makeup's popular Holographic Stick, this galactic lip gloss adds an otherworldly gleam to any hue. Formulated with avocado oil, coconut oil, and mango butter, this top coat is just as moisturizing as it is mesmerizing.
11

Sigma Beauty Lip Switch Lip Gloss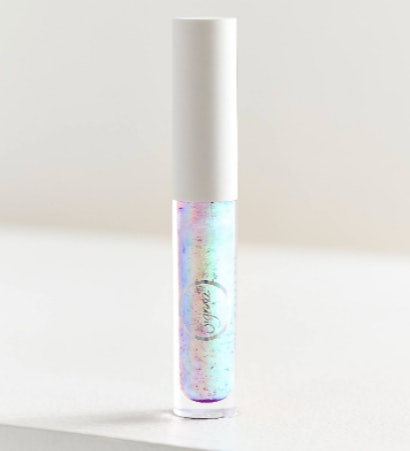 "Double Whammy" Lip Switch Lip Gloss, $14, Urban Outfitters
Yet another cosmic stunner, Sigma Beauty's Double Whammy Lip Switch Gloss adds vivid dimension to every look. Even worn alone it's a high-shine, prismatic beauty.
12

Lipstick Queen Black Lace Rabbit Lipstick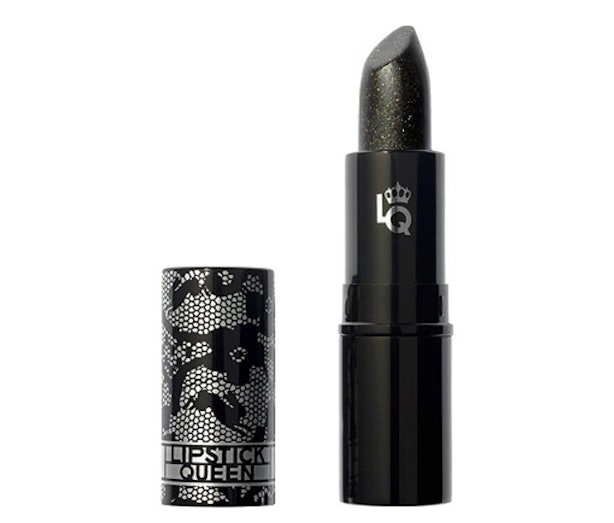 Black Lace Rabbit Lipstick, $17, Amazon
Its sheer formula casts a smokey veil over your natural lip color, but topped over a full-coverage lipstick, Black Rabbit Lace Lipstick transforms any color into a smoldering version of itself. Gold flecks give it a subtle shimmer, too.
13

Kevyn Aucoin The Molten Lip Color Topcoat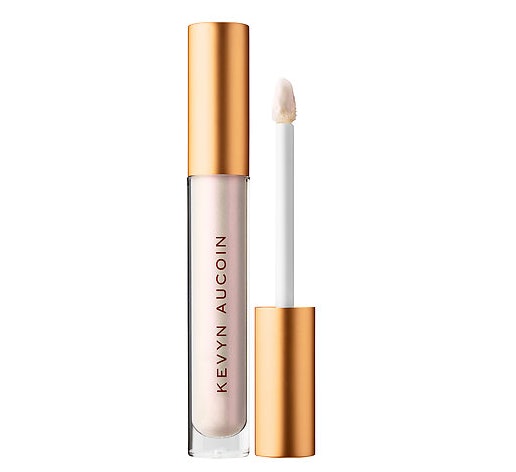 "Cyber Opal" The Molten Lip Color Topcoat, $30, Sephora
Available in two different high-impact shades, this liquid lip color adds a metallic sheen to any look. It doesn't get any more beautifully intense than this.
Oh yeah, it's time to add a special effects lip topper to your hoard ASAP. Without one, your lipstick game will totally suffer.