13 Places You Won't Be Able To Visit Now, Thanks To The Government Shutdown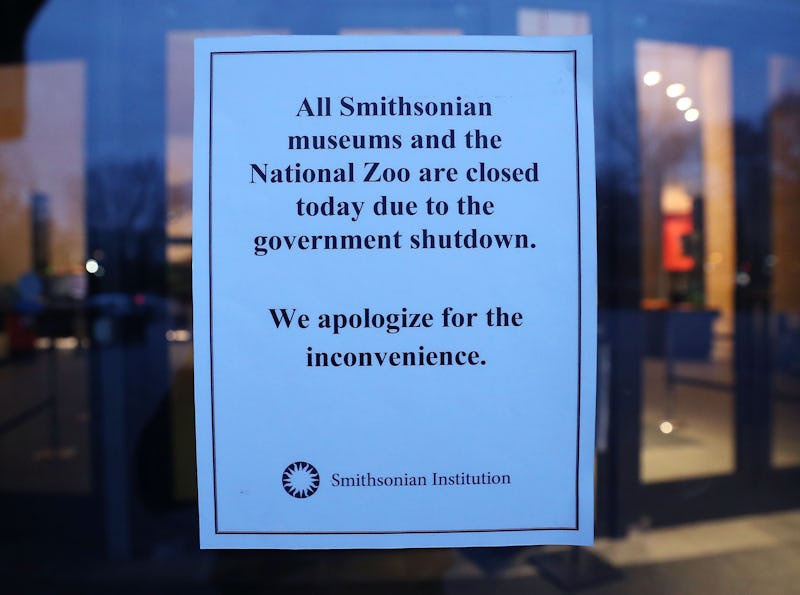 Mark Wilson/Getty Images News/Getty Images
As the government shutdown drags on, even more government-funded sites are seeing closures. On Wednesday, the Smithsonian museums and the National Zoo joined a growing list of sites that have been shuttered after their unused funds from the previous year ran out. But they're not alone — more than a dozen places were forced to close because of the government shutdown.
Much of the government is still funded — and up and running — including the Departments of Defense, Health and Human Services, Labor, Education, and Veterans Affairs. They're funding doesn't expire until October of 2019.
The same can't be said for the Department of the Interior, the Department of Justice, or the Department of Homeland Security, home to many government agencies critical to the country's security.
Some areas of government technically out of money were deemed essential, meaning that the workers still need to come in, they just aren't getting paid for that work. For now, TSA employees have to show up for work, as do air traffic controllers. But President Donald Trump could probably change that if he wanted to really drive his point home, MarketWatch reports.
In general, the longer the shutdown lasts, the more services will be affected. The list could definitely keep growing.