These Designer Purses Cost More Than A Downpayment On A Home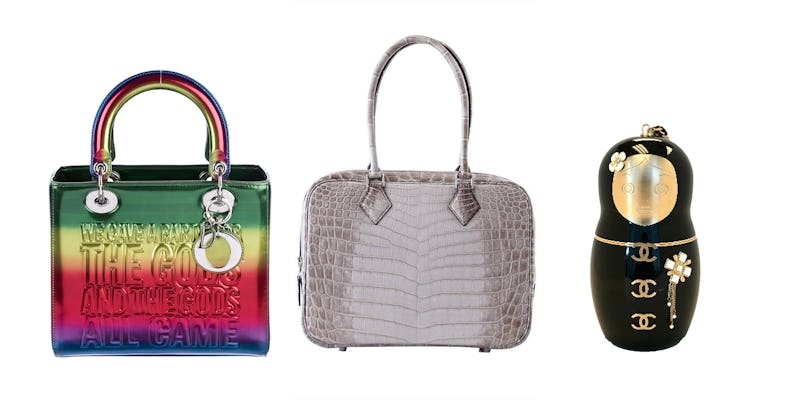 The RealReal/LePrix
Now that you've finished showering your loved ones with presents, it's time to treat yourself. Perhaps you didn't get the one gift that you really wanted this holiday season — that gorgeous designer purse you've been eyeing for months. Well, guess what? There's no better feeling than buying something for yourself, and designer resale sites like LePrix, Rebag, and The RealReal make it easier than ever to find the perfect purse to add to your collection. However, not only do these luxury consignment sites have every purse imaginable from all of your favorite brands, they also have a ton of extremely rare handbags that are almost impossible to get anywhere else. In fact, some of them are one of a few made, ever.
While these particular rare purses may not be within your budget — many of them cost more than a student loan balance or a downpayment on a home — each of them are so fun to ooh and ahh at. From the limited-edition Hermès Birkin bags to the collectible Louis Vuitton collaborations, each of these beautiful purses will have you wondering — who can afford any of these?!
Here are some of the most expensive rare bags in the world.