13 Reunion Tours We Desperately Need, From *NSYNC To Destiny's Child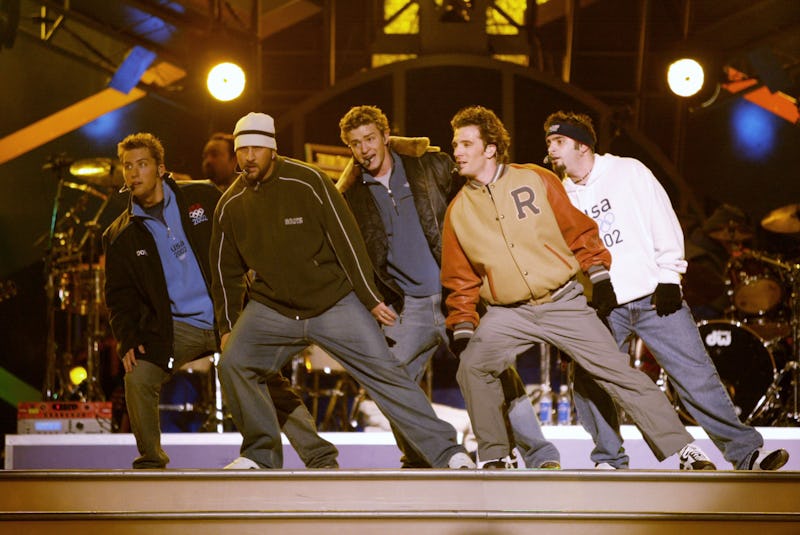 Brian Bahr/Getty Images Sport/Getty Images
When a band or a group split up, it can feel personal. Fans always know there's a chance their favorites groups will part ways, whether it is for personal or professional reasons, but it still feels like a blow. Fortunately, many artists eventually get back together, and often put together a reunion tour or album. In 2018, here are the reunion tours we desperately need. These artists are often from the '90s, like NSYNC or Destiny's Child, but there are a few who only broke up in the past few years. One Direction went on hiatus in 2015, and while the founding members have each found solo success, many people still want the original group to get back together. Fifth Harmony has also been operating without Camila Cabello. Fans would love to see these pop groups with all the original members, but it's unclear if either of these reunions could happen.
In the past few years, reunion tours have popped up often. While some still believe the rumor could be premature, the Spice Girls are reportedly in talks about taking a reunion show on the road. Last year, Big Boi and André 3000 unexpectedly reunited as Outkast, and the group headlined several major festivals. TLC also reunited for a few shows in 2013, and released new music as well. New Kids on the Block performed several performances on television. There is a definite nostalgia for the music of the 90s and early 2000s, and this is making the demand for reunion tours and albums greater than before.
Here are the 13 reunion tours we absolutely need to see this year or sometime in the future.