13 Ryan & Seth 'O.C' Moments No True Fan Will Ever Forget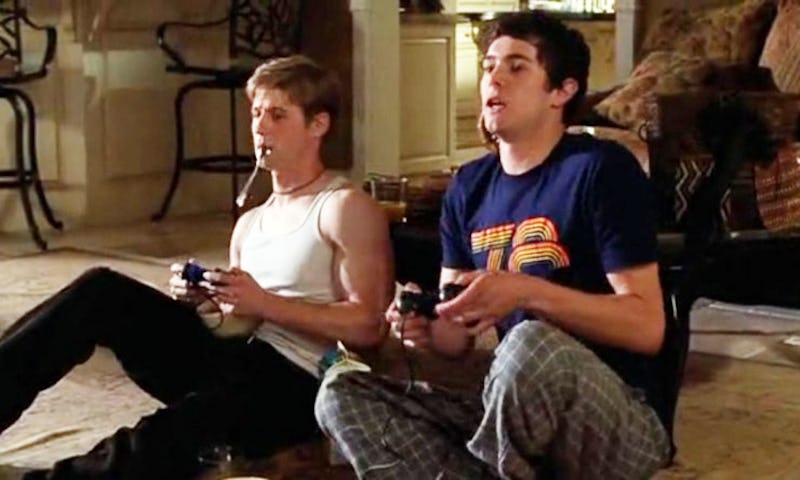 Warner Bros. Television
If you live your life by the creed of Orange County (have effortlessly great hair, make quips several times a minute), you presumably worship at the altar of one important friendship. That's why I'm asking you to take five minutes out of your day to stroll down memory lane with me. Namely, to explore some epic Ryan and Seth O.C. moments that no fan could ever forget. It's easy to dwell on the showier friendships, like Summer and Marissa, for example, or Julie and Kirsten (which is extra wonderful for being so unlikely). But just because Ryan and Seth have less ups and downs than some of the other friendships on the show, or feel more natural and pre-destined, doesn't mean their friendship isn't important.
Quite the opposite. At times, the bond between them feels like the pulsing heart of a show that always keeps us moving between humor and drama. It also condenses the show's ethos into one pairing, showing us that cliques and interests are irrelevant to what sparks a relationship (whether a friendship or affair) between two people: natural chemistry.
As the below testifies, this duo have it in bucketloads from the first time they set eyes on each other.