Stream 13 Of The Strangest Docs On Netflix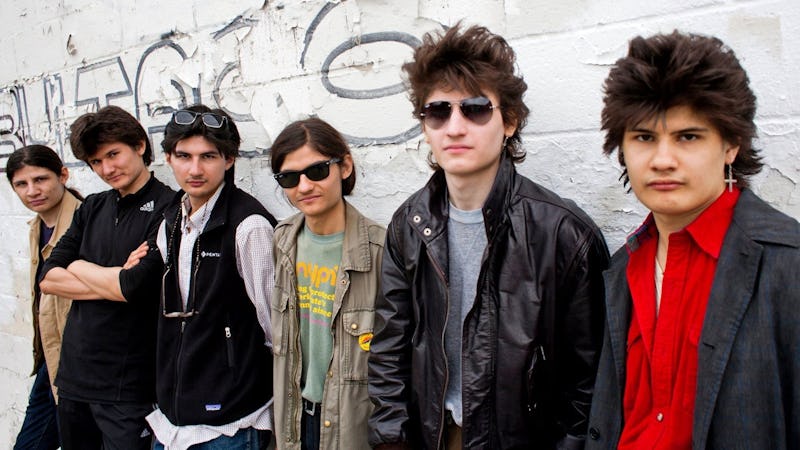 Magnolia Pictures
When you're bored with the relationship dramas and slapstick comedies of narrative film, you can always turn to real life for something weirder. The documentary section of Netflix is a goldmine of films on subjects and people you've never thought to investigate before. In it, you'll find the strangest true crime tales, profiles of entertaining and eccentric individuals, and plenty of true stories about going to the extreme. Leaning into the bizarre can be both fun and educational. So why not try one or more of these 13 twisted documentaries on Netflix?
While you'll probably spend most of the run-times of these movies marveling at how different your life is from whatever it depicts, you may also find some surprisingly instances of connection. Docs on fringe groups and individuals can end up proving that there are shared characteristics among all of humanity, even if they're not immediately apparent. In some cases, those similarities might challenge to examine yourself.
Whatever you glean from them, these unusual documentaries certainly aren't boring. They progress from one shocking moment to another and aim to leave you with something to think about. So put off the new releases for another night and explore strange, new worlds with these 13 documentaries.
1. Jesus Camp
Religion, indoctrination, or both? Jesus Camp takes you inside Evangelical bible camps to see how young people are encouraged to participate in intense and, in some cases, rather adult displays of faith.
2. Supersize Me
Documentary daredevil Morgan Spurlock endeavors to spend an entire month eating only McDonald's cuisine. You can probably guess at what the mountainous fast food intake does to his body, but it's quite another thing to see it.
3. Eddie — Strongman
In British weightlifter Eddie Hall's own words, he'll become the world's strongest man or die trying.
4. Hostage To The Devil
This documentary employs some of the same techniques of a horror film as it follows Father Malachi Martin, a priest who believes wholeheartedly in the realities of demonic possession and regularly performs the controversial rite of exorcism.
5. To Be A Miss
From one horror to another: here's an in-depth piece exploring the outrageous beauty standards demanded of Venezuelan beauty queens.
6. The Witness
In 1964, a young woman named Kitty Genovese was brutally murdered as none of her 38 neighbors came to her aid. In Witness, her brother interviews some of those bystanders to try to understand what really happened and what kept them from intervening.
7. The Barkley Marathons
Barkley is categorized as an "ultramarathon," a 100-mile race through a forest in Tennessee. Why would anyone willingly subject themselves to such a test? The film offers up both the guts and the glory involved in running this grueling race.
8. The Imposter
A French conman impersonates a long-missing child, lying to authorities and to the boy's aggrieved family. The filmmakers endeavor to find out why in a film that includes an interview with the impostor himself.
9. Grizzly Man
Werner Herzog directs a posthumous profile of a man who wouldn't give up seeking kinship with grizzly bears, even though it ultimately led to his death.
10. Holy Hell
An ex-member of a cult that's been plagued by abuse allegations presents his own story through footage from his time as a follower and interviews with fellow defectors.
11. The Wolfpack
Seven siblings were forbidden to leave their family's New York City apartment for most of their lives, relying on movies to inform them about the outside world. How will those unusual preparations serve them when they finally emerge?
12. We Are Legion
If you love Mr. Robot, you should check out We Are Legion, a look at the world's most effective and playful hacker group, Anonymous.
13. Tabloid
Errol Morris' subject Joyce McKinney is almost hypnotic in her disconnection from reality. The woman was accused of kidnap and rape in the '70s. But to hear her version of events, it was a love story.
There's something interesting to see in every corner of the world, and these documentaries will point you to a few of them.