13 Ways To Make Your Home As Hygge As Possible If You're Snowed In This Week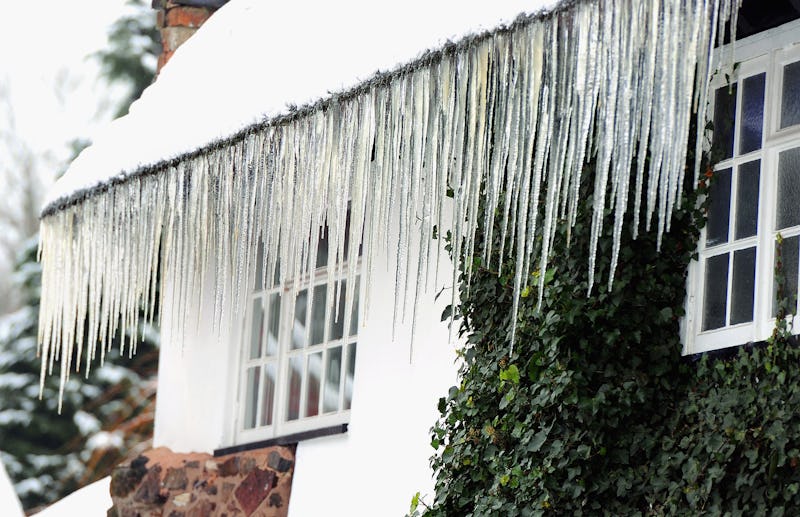 Michael Regan/Getty Images News/Getty Images
In case a parent in full panic mode hasn't already called to inform you, there's a possibility that your apartment will be avalanched in at some point in the next few days. As the northeastern United States braces for the first major storm of 2018 — that didn't take long, did it? — I assume you're in the market for ways to hygge up your home if you end up snowed in this week. In the so-called calm before the storm, there are bread and milk sandwiches to prepare, carbon monoxide detectors to buy, and appointments to cancel. If you're lucky, though, once the snow begins to fall, you'll have an excuse to laze around indoors for the day with nothing to do but drink hot chocolate and treat yo' self.
Sounds supremely cozy, right? That's the idea behind "hygge," a Danish word that describes a feeling of contentment, warmth, and relaxation. It has been part of Danish culture for centuries, but recently, it has caught on across the pond. As Visit Denmark explains, though, it's more of a concept than a single experience.
"[Hygge] means creating a warm atmosphere. It is enjoying the good things in life with good people. The warm amber glow of candlelight is hygge. Stomping through woods, wrapped up warm on a fresh Autumn day before returing to a fireside for hot cocoa is definitely hygge. Friends and family – that's hygge too."
Given how dark and cold winters in Denmark can get, it's safe to say they know how to deal with snow days properly. Here are 13 ways to get your hygge on if you end up snowed in during the impending winter storm.