13 Kitchen Tools Every Grown-Ass Man Needs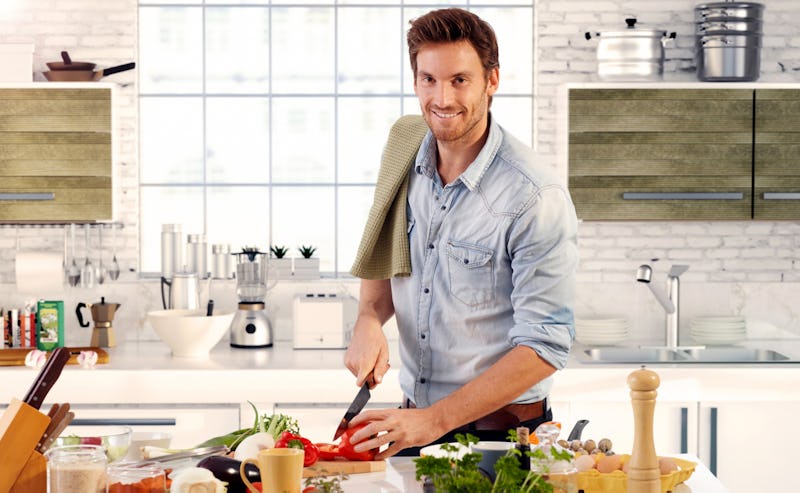 Fotolia
As if birthdays and holidays weren't enough, entering adulthood also brings a whole slew of new gift-giving occasions to navigate: graduations, housewarmings, weddings, and promotions come to mind. And these celebratory milestones can be tricky to shop for — especially when it comes to finding gifts for guys that are hard to buy for. A generic sweater or a pair of socks might fly during the holiday season, but it doesn't quite say "welcome to a new stage of adulthood." Enter: kitchen tools every grown-ass man needs.
Unlike a tie, kitchen tools are as practical as they are fun — I mean what guy doesn't love a gadget? And as they turn the page on new chapters of their lives — finishing grad school, moving into an apartment, getting married — there are certain essentials that will help them to get on top of their adulting game. Because what says "I am a grown-ass man" more than having his sh*t together in the kitchen?
From updated basics like a fancy coffee maker to new-age tools like a high-tech meat thermometer, these gifts are perfect for any occasion and any kitchen. So next time you are looking buy a gift for a guy, these essential kitchen tools and gadgets are a great go-to.