13 YA Novels For The Superhero-Obsessed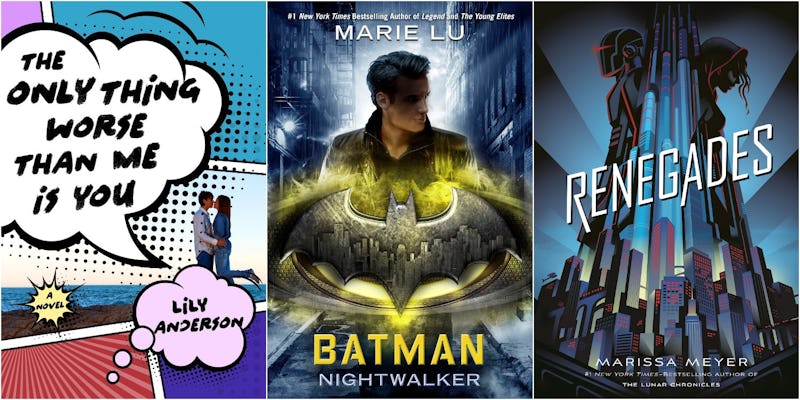 I didn't grow up reading superhero comics (I was more of an Archie girl, myself) but thanks to the rise in YA books about superheroes and the comic book fandom, I have grown increasingly intrigued by these tales of heroism, villainy, and the kickass powers that I wish I possessed. If you loved superhero comics as a kid and want to get back into that world, still read tons of comics and want some novels to supplement your marathon reading, or you are just getting into the superhero genre for the first time, one of the 13 books on this list will definitely hit the spot.
Below are books that fall into two categories: fantasy books about superheroes with awesome powers and heroic quests, and contemporary reads that follow the lives of comic book lovers. Whether you want to read about classic heroes and villains (think Catwoman and Wonder Woman) retold, new heroes that wield magic that changes their worlds, or just ordinary people like me and you whose fandom has changed the way they look at the world, this list has got you covered. Tack a few on to your to be read stack and lose yourself in comics in a whole new way.