14 Beauty Products Every Practical Person Needs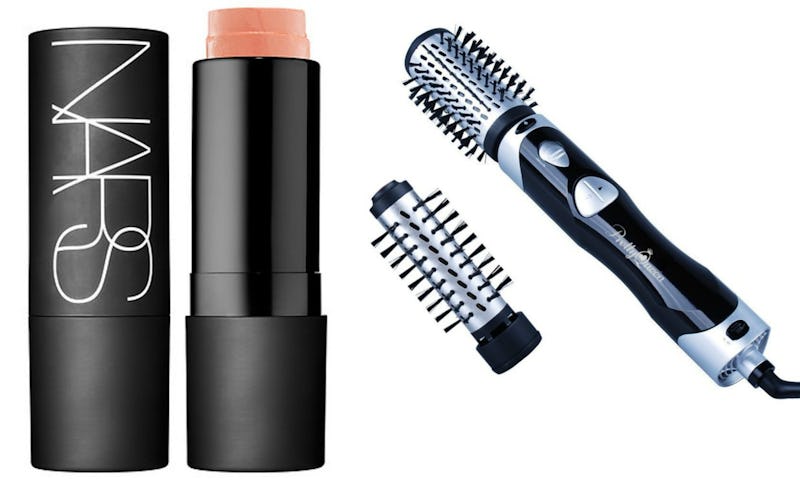 Sephora/Amazon
While I wish can spend hours on end doing my makeup until it looks perfect, most of the time (read: every single day), I have to cram my makeup, skin care, and hair styling in just under 15 minutes. Thankfully, some beauty brands get the struggle, and have therefore created these genius beauty products that save time during your daily routine.
I totally understand how some people find beauty routines to be incredibly intimidating. There are just so many steps involved! After all, who has time these days to keep up with a weekly facial treatment or to walk around in a 20-minute hair mask? I sure don't. Some days, I'm just lucky if I leave the house with foundation and mascara on. If you're someone who has a short window to get ready, then you'll love this roundup. You'll find face masks that work while you sleep, a hairdryer that can be used as a curling iron, and makeup that works double duty.
Whether it's lack of time or laziness, these makeup, hair, and skin products are any low-maintenance beauty buff's dream come true. They're easy to apply and can cut your getting ready time in half, and some of these products even have multiple uses. A win-win for anyone who likes to roll out of bed and go about their day.