14 Holiday Gift Ideas That Support Latinx Businesses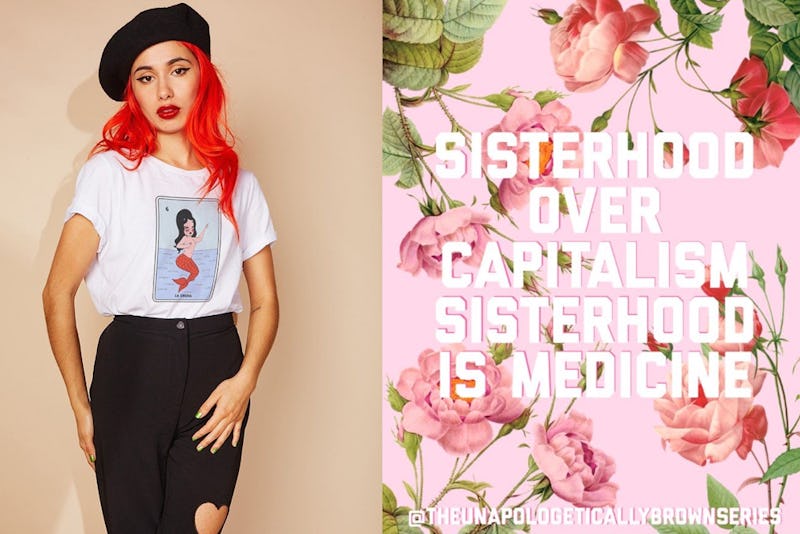 Valfré/The Unapologetically Brown Series
Holiday shopping can be majorly stressful, but there's one easy trick to lessen that stress: getting your friends and family gifts that have a double impact. Buying from small shops is a wonderful way to find thoughtful, one-of-a-kind gifts during the holiday season. Why not look through these holiday gift ideas from Latinx-owned businesses to find something perfect for your friends that also supports this community?
As Fortune reported in November, the the Labor Council for Latin American Advancement found that Latinx women earn around 53 cents for every dollar a non-Latinx, white man makes in the U.S. Afro-Latinx femmes are especially affected by discrimination when it comes to the wage gap. What's more, even Latinx men are estimated to make "14.9 percent less in hourly wages than comparable white men," according to the Economic Policy Institute. Shopping from small businesses is a direct investment in these creators and their communities.
Suffice it to say, the gift-giving season is the perfect time to do just that. From stylish tees and original art, to delish food and home decor, Latinx artisans and entrepreneurs are absolutely killing it. Seriously, you'll be able to find a handmade gift to buy for every single person on your holiday gift list.
Not sure where to start your search? Here's a list of 14 fun holiday gift ideas from Latinx-owned businesses.