14 Last Minute Ideas For Your Fourth Of July Instagram Caption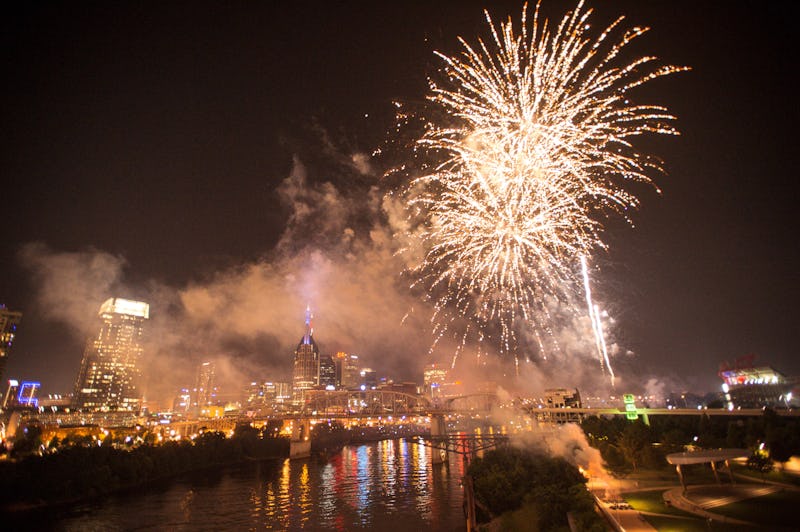 Jason Kempin/Getty Images Entertainment/Getty Images
A lot of famous people have said things about freedom, independence, liberty, and all that jazz, even when they aren't celebrating Fourth of July. It can get overwhelming to think about. For a country that's comparatively pretty young compared to most, people have a lot of Thoughts. Fortunately for you and your social media presence, some of those Thoughts are perfect if you need a last minute Fourth of July Instagram caption to properly celebrate our country's birthday this year — from comedians like Stephen Colbert and certain characters from The Office and Hillary Clinton herself, you have options ranging from hilarious to deadpan to things that hit the nail of what America is and should be right on the head.
Whether your vibe is funny, patriotic, or maybe even a little mix of both, there's a quote out there that has you covered — especially if you haven't taken the time to brainstorm the perfect caption yourself (like I might have seriously forgotten to do, oops).
As we hit the midway point for 2019, the Fourth of July can lead to some misty-eyed self reflection on our personal and collective progress throughout the calendar year. It's a time to set new goals, but also reassess our values. This is why I've always liked the Fourth of July — as a time for self-reflection fit for any American.
Here are some fun and meaningful quotes to help you express them.
This article was originally published on