All The Hilariously Dark Stories Twyla Has Told About Her Childhood On 'Schitt's Creek'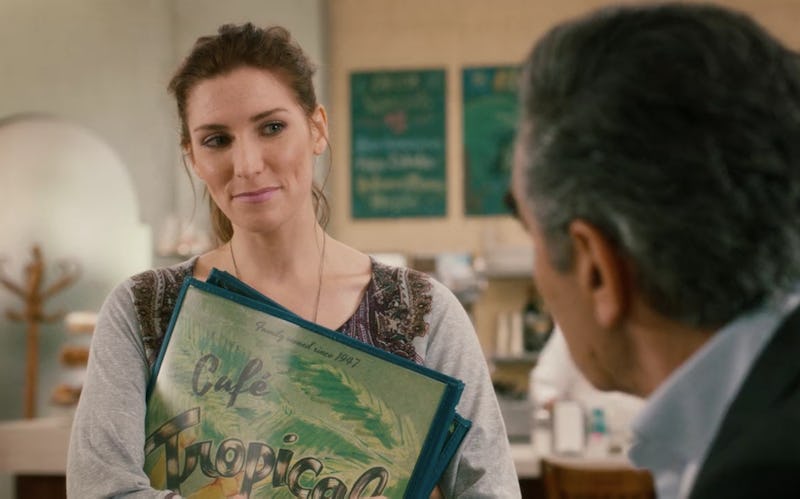 Screenshot courtesy of Pop
Schitt's Creek's Twyla Sands (Sarah Levy) may be a perennially cheerful waitress, but she also has a pretty dark history. She often reveals disturbing anecdotes during otherwise normal conversations — the most unsettling of which involve her mom, who's had quite the checkered dating history. In fact, Twyla's stories on Schitt's Creek can be so bleak, Sarah Levy said in an on-set interview that the cast likes to joke a Twyla spinoff would be like Breaking Bad, in which the waitress goes home to cook meth.
Considering Twyla has only alluded to her harrowing past, that's not entirely out of the question. But she nonetheless remains an endearing ball of sunshine. If watching her friend Alexis date her ex-boyfriend, Mutt, or dealing with her repeatedly cutting her off mid-conversation doesn't faze Twyla, it's hard to imagine anything will. She's always able to find the silver lining in the bad cards she's been dealt in life, which as Levy said in the same on-set interview, is exactly what people love most about the character: her generosity and kind spirit.
Given all of the dark stories Twyla has shared throughout Schitt's Creek's six seasons, her unflappable positivity is only more impressive. See for yourself below.