14 Wild AF Moments From 'The Holiday' That We All Just Kind Of... Accepted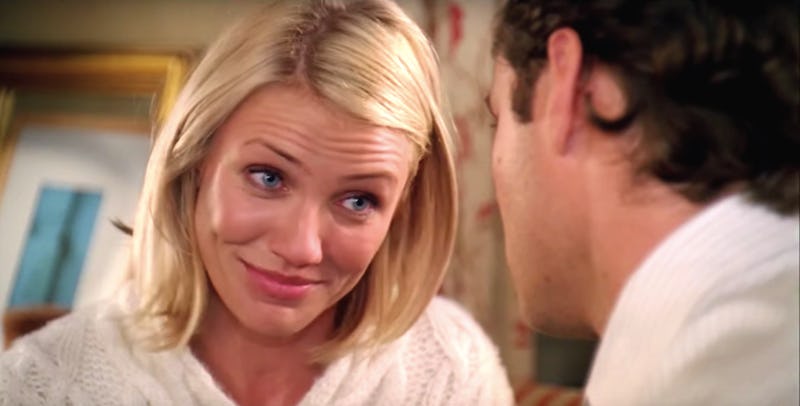 Columbia Pictures/Youtube
There's nothing quite like cozying up to a whimsical, unrealistic Christmas movie to celebrate the holidays and ring in the New Year. But when you stop to think about it, it's clear that most Christmas movies are absolutely effing ridiculous and far stretches from reality. For one, there's 2006's The Holiday, which is a wild movie for so many reasons. This fan favorite flick is a perfect example of why our inner romantics and realistic adult minds are seriously at odds, especially during the holiday season.
Nancy Meyers' rom-com is completely lovable in all of its cheesiness and unrealistic plots. The premise about is two women (played by Cameron Diaz and Kate Winslet) who are alone and depressed at Christmas time, so they swap homes from across the world and fall in love while on their last-minute vacations.
Yes, the premise alone is the most. But the film goes the whole way in its absurdity with almost every detail. The Holiday has a handful of widowers, high amounts of cheating, and no regard for the sh*t show that is expensive travel during the holidays. The nature of The Holiday lends itself to plot holes and a very confusing timeline. (There's also a super dark fan theory about The Holiday, again, born from the film's absurdities.)
Still, the wild things that happen in The Holiday make it all the more fun to watch, especially during Christmas.