15 Bags To Wear To Music Festivals In 2017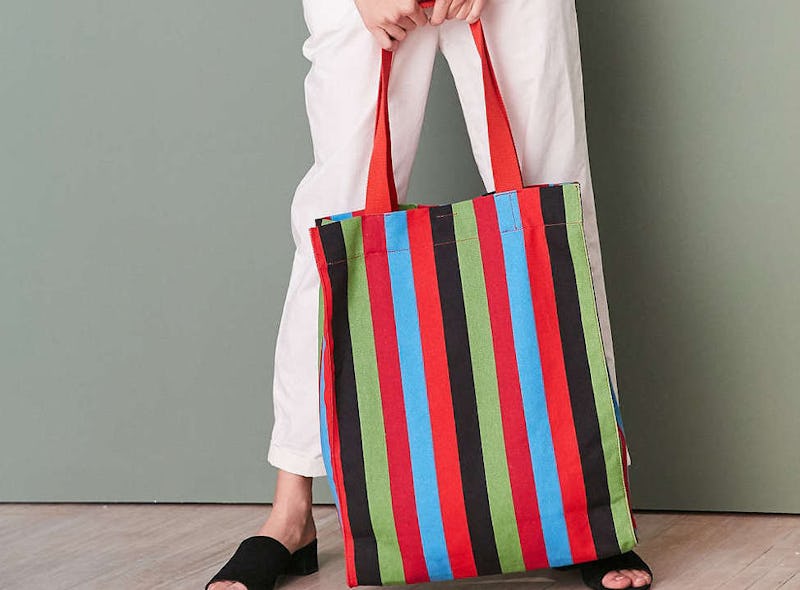 Festival season is almost upon us, and you don't want to wait until you're shoving all of your things into your friend's purse to realize you don't have a cool festival bag. The perfect piece is practical, stylish, highly Instagram-able, and able to withstand a long day out in the sun, carrying all of your stuff. Size is important, too: You don't want a super cute bag that only holds one thing of sunscreen and doesn't close, but you don't want to lug around your ever spacious gym bag either.
The other thing to consider is cost — if you're going to spend money on a bag you love, you definitely want to find one that you can wear more than once. The 15 bags on this list are both reasonably priced and totally versatile to ensure that you are getting your money's worth.
In the end, the most important thing to think about when getting a festival bag is how helpful it will be to you the day of. Send this list to your festival loving friends too, so that you don't end up carrying all of their things in your cool new bag the day of the event — nobody wants to lug around so much stuff that they can't cut loose. Plus, you and your squad can coordinate and trade off for each music festival. Check out your options below