15 Cozy & Cute Gifts From Abercrombie & Fitch (That You'll Want To Keep)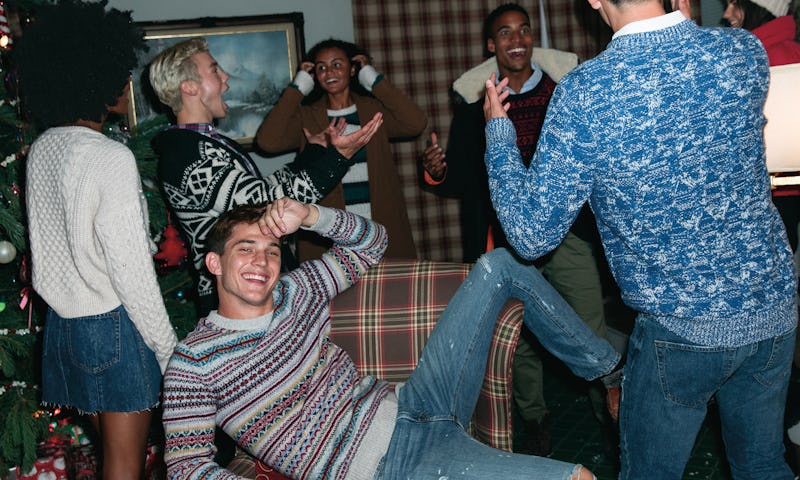 It's about that time of the year when the stress of holiday shopping kicks into full-gear, from figuring out what to gift your friend who already has everything to getting your hands on that last-minute secret Santa gift for your coworker that will stand out from the rest. There simply is not enough time to run around town hunting for the best gifts while still making it to all of the must-attend holiday festivities.
If you feel like your creative energy is at an all-time low, we have a few amazing gift recommendations to help you cover everyone on your to-gift list. And the best part? You can get your hands on all of our favorite picks without even leaving the house (and $5 shipping through Dec. 19th doesn't hurt, either!). Head to Abercrombie & Fitch now to get your hands on the best holiday gifts all in once place—they're so good, you might have to buy a second for yourself.
For The Friend Who's Always Cold, A Red Statement Puffer
Cozy Sweatpants For The Friend Who Loves To Stay In
For The Friend On-The-Go, This Fleece Pullover Is A Must-Have
For The Constant Traveler, This Packable Puffer Vest Is The Perfect Companion
A Classic Pullover Sweater That's On-Trend Yet Timeless
For The Friend Who's Consistently Underdressed
A Timeless Coat For Your Friend With A Classic Sense of Style
For Effortless Style, Khaki Pants That Go From Day To Night
For The Bestie Who Has Everything, This Fragrance Is A Perfect Surprise
A Military-Inspired Parka For The Friend Who's Always Cold
For The Minimalist, A Charcoal-Toned Puffer Jacket
Give The Gift Of A Holiday Shirt
For The Passionate One, A Fragrance That's Equally As Bold
The Only Pants You'll Want For A Day At Home
Refresh Your Friend's Pant Collection With A Fresh Pair of Jeans
This post is sponsored by Abercrombie & Fitch.