15 Dog Breeds You'll Love If You Enjoy Being Active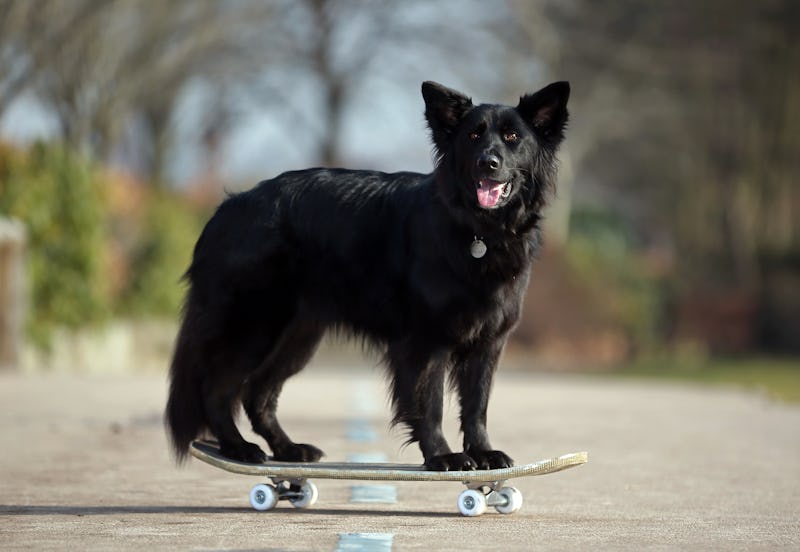 Christopher Furlong/Getty Images News/Getty Images
If you're looking for a pup partner in crime for your active lifestyle, certain breeds are more enthusiastic than others about embarking on epic hikes and long beach runs. While some breeds prefer to couch and snack, the best dog breeds for active people can enhance your go-go-go lifestyle. And, high-energy dogs tend to be better behaved if they get a lot of exercise, which is a bonus for both pooch and human. Additionally, a study published in the Journal of Physical Activity and Health found that people who engage in physical activity with their dogs are two and a half times more likely to meet their fitness goals than those who work out solo.
However, if your dog is not high-energy by nature, they may not always want to join you on that six-mile hike. "The size, age, health status, and breed of the dog may influence the amount of time spent dog walking. [The study] found that the households with medium or large dogs had significantly more minutes of recreational walking per week than those with small dogs or no dogs," wrote the authors of the study. Another study published in the Journal of Experimental Biology found that dogs can get a "runner's high" similar to the one humans get, which is one more way for you to bond with your furry-four-legged friend.
If you're looking to adopt a dog to match your high-energy lifestyle, these are the best dog breeds for active people.