The Phelps Versus Shark Race Inspired So Many Feelings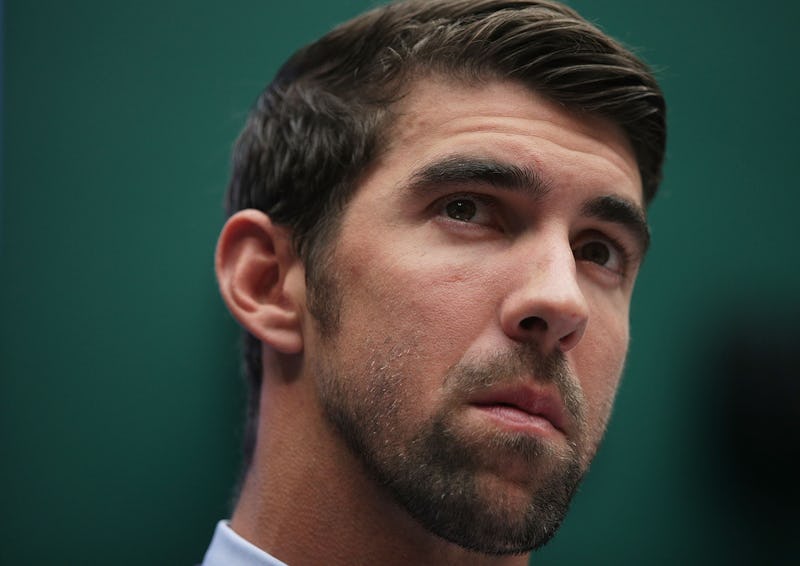 Alex Wong/Getty Images News/Getty Images
On Sunday evening, many tuned in to the Discovery Channel to see Shark Week kick-off with a much-anticipated Phelps vs. Shark special, subtitled "Great Gold vs. Great White." The special featured Phelps "racing" a great white shark — which, in reality, consisted of scientists collecting data on shark swimming speeds and pitting Phelps against a computer-animated version of a shark based on these collected speeds.
For those who did not to watch hotly-anticipated show, in the end (spoiler alert), the shark, somewhat expectedly, won the hypothetical race, though not by much. The computer-generated shark beat Phelps by exactly two seconds. While still a "loss," losing a race to a computer-generated shark by a mere couple seconds seems to be a pretty impressive feat.
Most viewers and social media users did not seem surprised by Phelps' loss. However, they reacted much more strongly to the fact that Phelps did not actually race a real shark in open water. While some users thought that it was obvious that Phelps would never take on an actual shark due to the presumed danger associated with doing so, others believed that, particularly due to the Discovery Channel's hyping of the show, Phelps would indeed be racing a real, live shark in the ocean.
This collection of memes about the race reflects these varied reactions to Phelps vs. Shark and portrays how perpetually impressed many people are by Phelps, even if he did "only" race a computer-generated great white.