15 Of The Most Beautiful Libraries In The World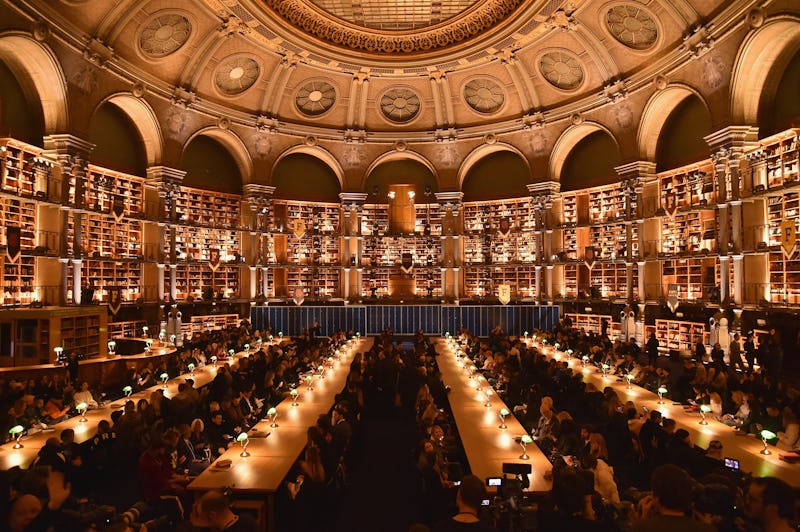 Pascal Le Segretain/Getty Images Entertainment/Getty Images
There are few things I love more than books and traveling, and any opportunity I have to combine the two is a like a literary dream come true. That's why I've started to create a bucket list of the most beautiful libraries in the world that I want to see before I die. From the emerald shores of Ireland to the palaces of India and even right here in the good old U.S. of A., these breathtaking bookshelves will blow any bibliophile's mind.
Beautiful pillars of enlightenment and mankind's accomplishments throughout time, libraries are essential institutions filled with more than just books and stories — they're magical buildings overflowing with wonder, adventure, knowledge, and inspiration. They're places of comfort and familiarity, of history and learning, of creativity and imagination. They're safe havens for readers of all ages, information hubs for the curious, active centers for community members, and essential cultural resources for the world. Not to mention, they are some of the most visually stunning works of architecture around the world.
If you ever dream of getting lost in the stacks all day, here are 15 of the world's most beautiful libraries to help you do just that. Get your passport ready, because after seeing these stunning locations, you're going to want to start crossing these off your own bucket list.