15 Poetry Collections From 2018 You Won't Want To Miss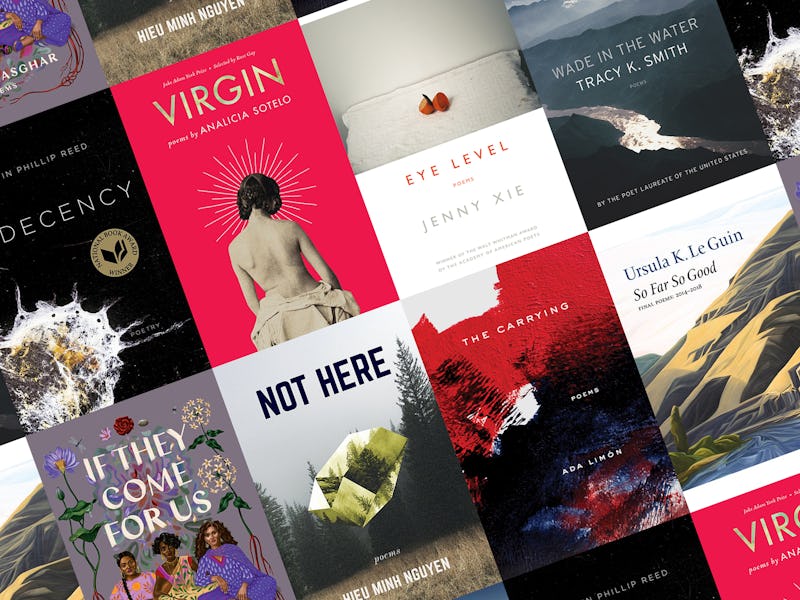 With 2018 coming to a close, I know the very LAST thing you probably need is MORE books in your TBR pile. If it's anything like mine, 2018's must-reads are definitely going to overflow into 2019. (And don't even get me started on all the books I already know are going to land in my lap in the year ahead.) With that said, if I know anything about bookworms and bibliophiles, it's that no matter how close to the ceiling your TBR pile might rise, you still don't want to miss any of the good stuff. Not one page. Which is why you definitely want to make sure these poetry collections from 2018 make your reading list, before it's totally filled with all the great stuff 2019 has in store.
This year's best poetry collections took on race and religion, sexism and feminism, politics and the patriarchy, women's lives and immigrant stories, nature and gender, and so much more. They guided readers on beautiful and difficult journeys into women's bodies and the nature of desire, traveled from Lower Manhattan to West Texas, explored the complexities of displacement and loss, critiqued the violence of the prison industrial complex and environmental degradation, told unique and relatable coming-of-age stories, and ultimately did what poetry does best: plays with words, celebrates language, leaves readers feeling a little differently about something than they did before. I know you definitely don't want to miss any of that.
Here are 18 poetry collections from 2018 that you won't want to miss.