15 Punny Captions To Post On National Avocado Day That'll Guac Your World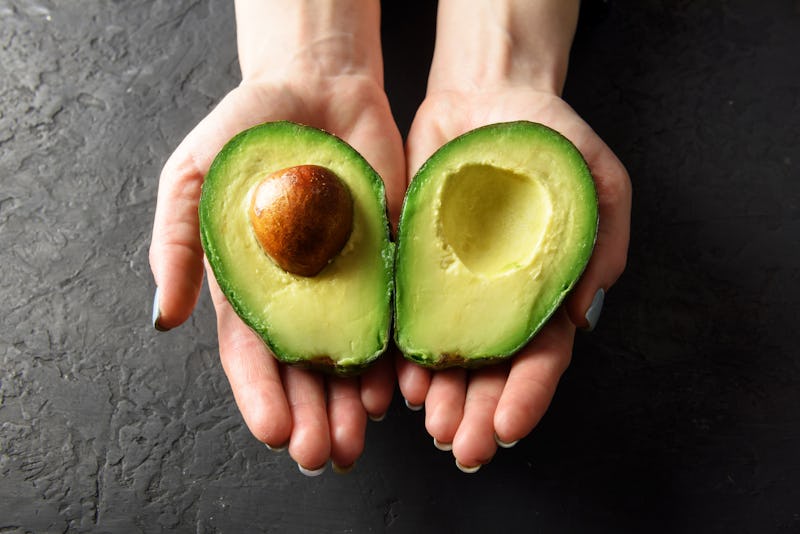 ivan kmit/Fotolia
Right smack in the middle of the cosmic chaos of multiple retrograde planets is a special holiday just to celebrate you one true love. These punny National Avocado Day 2018 Instagram caption ideas will help you give your food bae all the love it deserves. It's no secret that this magic super fruit that evolved from giant sloth poop might just be the world's most perfect food. You can eat it by itself, make it into some guacamole, smash it on top of toast, or put it in a smoothie.
It's also one of things millennials are most shamed for even though avocado is really good for you, so embrace this holiday with everything you've got. For all the avocado haters, this fruit is so beloved that in 2017 it officially got its own day. While avocados might feel indulgent, they're actually super healthy. "Avocados are a great source of vitamins C, E, K, and B-6, as well as riboflavin, niacin, folate, pantothenic acid, magnesium, and potassium," Medical News Today reported. "They also provide lutein, beta-carotene, and omega-3 fatty acids." If you're feeling a little blue during this summer of astrological chaos, Medical News Daily also noted that avocados can even boost your mood.
Is there anything avocados can't do? Show your love on National Avocado Day this July 31 with these punny Instagram caption ideas.