15 Actions Movies Coming This Spring To Shake You Out Of Your Winter Slump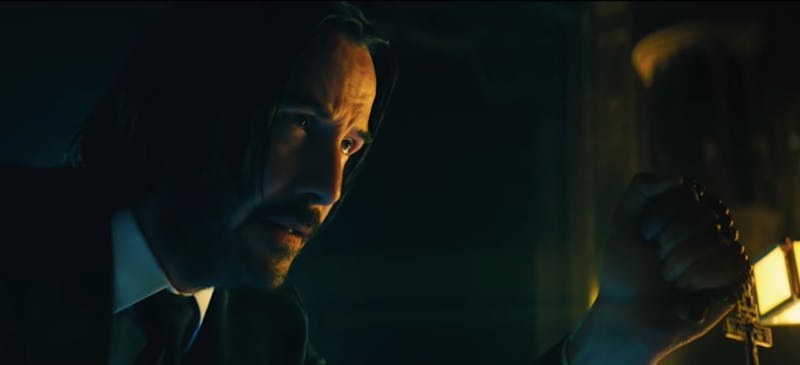 Lionsgate
For all of us who've just come through winter's endless bland skies and dull days, cabin fever is real. It's hard not to run outside shrieking with joy when the weather finally gets warm enough to waltz outside with less than four layers. And when it comes to entertainment if you're going to head back into a dark room to watch some films, they best be of a similarly kinetic and zippy variety to match your energy level. In that spirit, here are 15 action movies coming out in Spring 2019, sure to justify parking it in a cold room voluntarily.
"Action" is a pretty broad term, but the key element is right there in the title. You can watch Olivia Wilde, Gugu Mbatha-Raw, or Gina Carano fight through their problems in movies disparate as A Vigilante (revenge thriller), Fast Colors (sci-fi), or Daughter of the Wolf (kidnapping drama). Or if you're seeking something more grandiose, why not watch the world's most famous monsters duke it out for control of Earth in Godzilla: King of the Monsters? I'd like to point out Mothra, a strong female character, is also one of the lead kaiju and resent her taking backseat to her constantly squabbling male counterparts.
If you're looking to travel without actually going anywhere, there's Stockholm, a bank heist comedy thriller set in Sweden, Hellboy, taking place all over England, and John Wick: Chapter 3 - Parabellum, which while clearly taking place partly in NYC, looks like a worldly romp.
No matter how antsy the cold months have made you, any of these films will hold your attention and satisfy your need to get moving.