15 Things Book-Lovers Do Better Than Anyone Else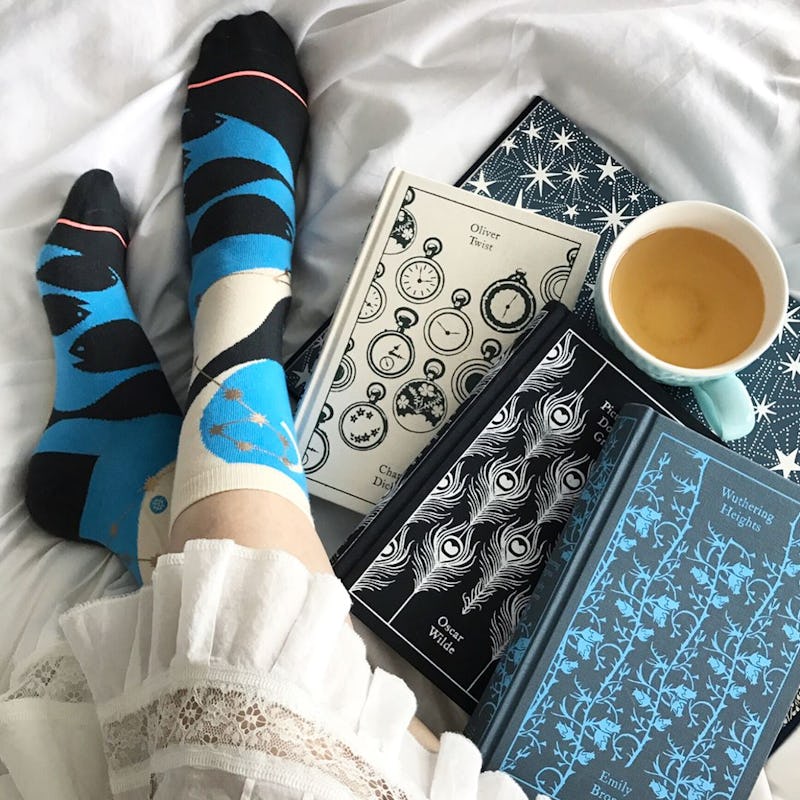 In some ways, book-lovers are just like ordinary people. We do things like talk and walk around and eat bread. But hang around a true book-lover for long enough, and you'll start to notice a few key differences. For example, where a normal pedestrian might spend their money on rent or food, a book-lover prefers to live in a large cardboard box surround entirely by hardcovers. Book-lovers will frequently claim to be "bummed" that they can't make it to your boyfriend's cover band competition, when in fact they are quite content to stay home and read. There are also a few hidden talents that all book-lovers possess, so here are several things that book-lovers do better than anyone else.
Of course, book-lovers tend to keep their secret superpowers pretty quiet most of the time. We're not going around bragging about our ability to find 99 cent paperbacks within a five mile radius of any given location. We're not trying to make other people feel bad, just because we're better at eating spaghetti while reading without getting sauce on the pages. And we'd definitely never let anyone know how good we at rereading the same book over and over again without ever getting bored.
But just in case you need a reminder, here are a few things that book-lovers do better: