15 Things You Can Still Bake When You're Out Of Milk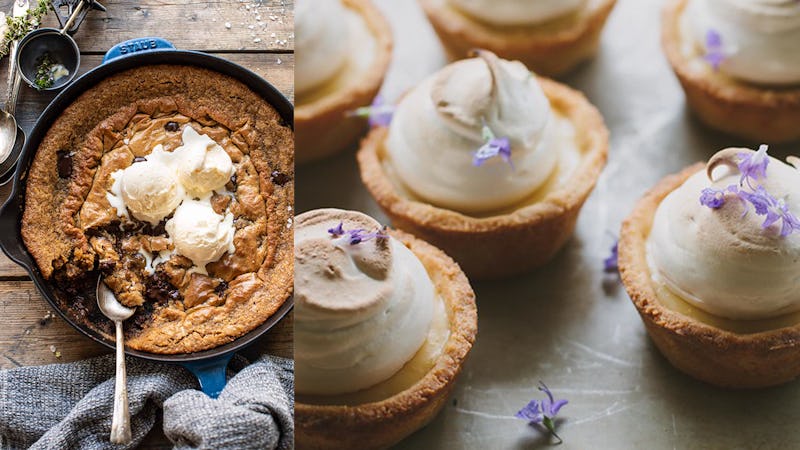 Half Baked Harvest/My Darling Lemon Thyme
There is no disappointment quite like the kind you feel when, in the middle of baking what is sure to be The Baked Good To End All Baked Goods, you realize you're out of an ingredient. The betrayal! The travesty! The lack of preparation on your part! If you're looking for things to bake when you're out of essentials like milk, fret not, fellow foodie. There is delicious dessert hope for you yet.
Fortunately, most baked goods don't require milk. And, for those that do, you can likely substitute it for something else. Unless you're trying to make something like custard of homemade ice cream — which is very "I have two minutes left in this round of Chopped" of you — you've probably got everything you need in your pantry. So long as you've got things like flour, sugar, eggs, butter, and perhaps some chocolate chips, the kitchen is your baked good oyster. Helpful tip: search for vegan recipes when you're out of milk. While they may use non-dairy milk — something that may be easier to get ahold of than dairy milk — many of them will likely have substitutes and all of them will be free of dairy milk.
Truly the only downside to baking without milk in your fridge is not being able to dunk your cookies or pair your brownies with a glass of milk. So long as you can live sans dunking, you should be good to go. Here are 15 things you can bake when you're out of milk.