16 Gift Ideas For Your Friend Who's A Proud Wine Snob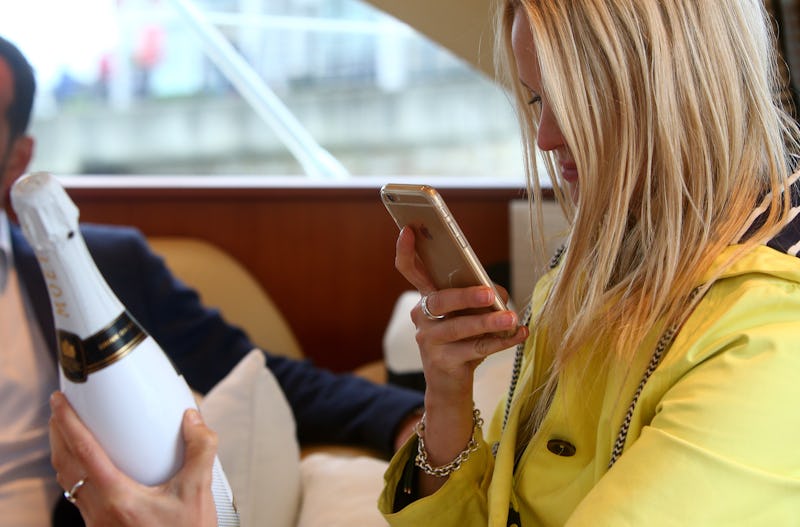 Charlie Crowhurst/Getty Images Sport/Getty Images
If you've got a wine aficionado on your 2017 holiday gift list, then this wine gift guide will take the guess work out of shopping for your vino-loving friends and family. These holiday 2017 gift ideas for wine snobs includes everything from beautiful bottles from celebs who've delved into wine making, to Instagrammable bottles of bubbly that won't break the bank, to socially conscious wine gifts that give back. You've likely heard that millennials are the most wine loving generation, and a recent study from the wine industry nonprofit, Wine Market Council, noted that millennials drank 42 percent of all wine in the United States in 2015.
Millennials are drinking than any other age group with an average of three glasses per sitting. Additionally, overall, women consumed 57 percent of all wine in the U.S. during the same time period. So, if you are one of the millennials driving today's wine culture, you might want to treat yourself to a few of these wine gifts while you're shopping for your red, white, and rosé drinking friends and family. Because, it's important to treat yourself, too.
I love wine. A lot, and I would be thrilled to receive any of these wine-related gifts for the 2017 holidays (hint, hint). While the wine snob in your life is probably already buying plenty of wine on their own, they certainly won't turn their nose up at a wine gift. Because, the more wine, the more merrymaking. And, here are the best wine gifts to make their holidays merry and bright.