16 Quotes From Women For Trans Visibility Day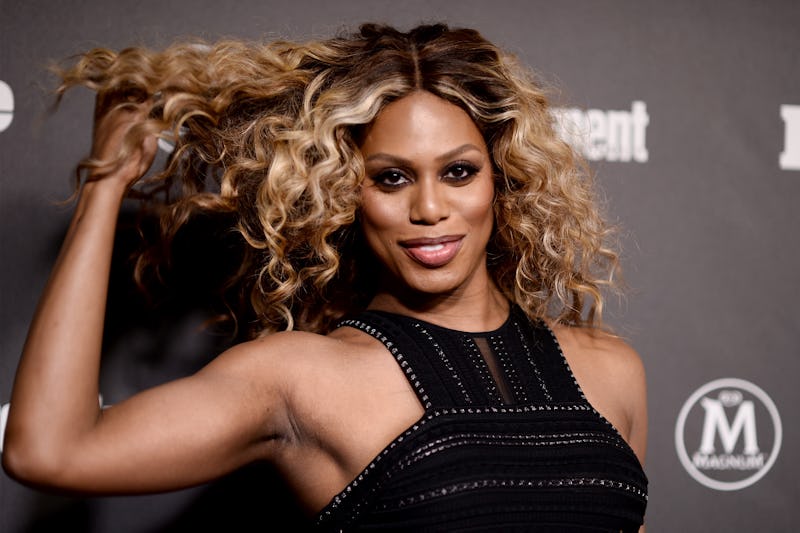 Dave Kotinsky/Getty Images Entertainment/Getty Images
Thursday, March 31, marks the International Transgender Day of Visibility, a day dedicated to highlighting and celebrating the accomplishments of transgender and gender-nonconforming people around the world. Even if you can't make it to one of its events, you can still support the holiday by sharing quotes from trans women for Trans Visibility Day on social media. On top of honoring the transgender community, an online post can serve as a reminder of all the work that's still left to be done in the fight for LGBTQ equality, especially in the United States' conservative administration.
According to its website, the TDoV was created in 2009 as a "reaction to the lack of LGBT holidays celebrating transgender people's successes." Each November, for example, the Transgender Day of Remembrance memorializes those killed in transphobic attacks, whose deaths may otherwise go unnoticed by the public. It's an important purpose, but certainly a somber one. However, that's where Trans Visibility Day comes in. March 31 is a day to get excited about all that the transgender and nonconforming community has achieved so far, even if there's still a long way to go.
So on Thursday, honor the transgender community by promoting their voices. You can start by sharing these 16 quotes from transgender women.