These Women Helped Shape 2016 In Big Ways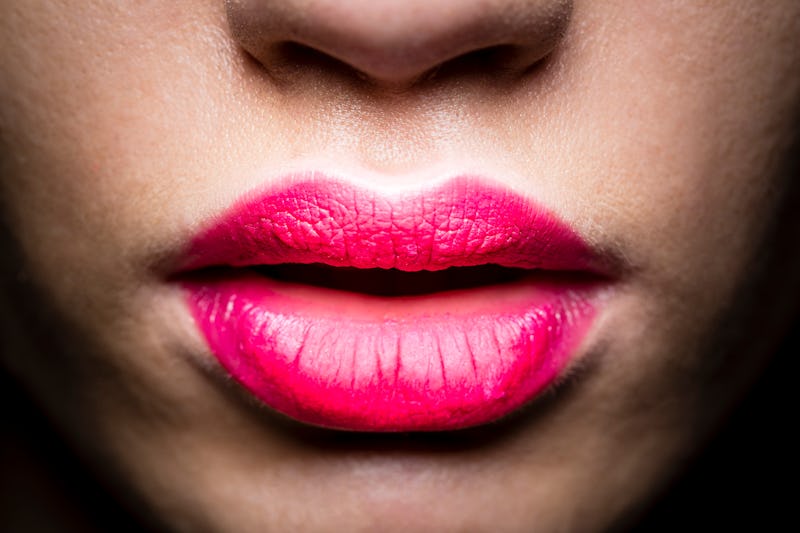 Miles Willis/Getty Images Entertainment/Getty Images
Whether they were paving the way for progress, hammering away at the glass ceiling, working to raise awareness of sexual harassment, driving legislative change in politics, or combating antiquated societal norms, 2016 had no shortage of outspoken, incredible women. They were everywhere: in sports, in politics, in boardrooms, in films, and on TV. It's safe to say that women played a major role in shaping 2016's narratives.
There's also, however, been little debate over the idea that 2016 was kind of a bust for women. From repeated challenges to reproductive rights, little change in the gender pay gap, and a man who once bragged about grabbing women's genitals without permission being awarded the U.S. presidency, it's hard to argue that women saw more victories than setbacks.
But while women's rights may have suffered substantial losses in 2016, there were plenty of women who continued to shake up the system around the globe. Whether they were driving major change, making headlines for blazing new trails, or changing the tone of public discourse, women were major players in 2016. From a 7-year-old Syrian girl to Brazil's first female president to the first female presidential candidate nominated by a major party in the United States, countless women said and did things that helped to define 2016 in a huge way.
Here are 16 things women said that shaped 2016:
1. Theresa May
The United Kingdom saw a lot of big changes in 2016. In June, the country voted to leave the European Union in a controversial referendum that shocked markets and caused David Cameron to resign as prime minister. When Theresa May launched her bid to lead the governing Conservative Party as Britain's next prime minister, there were still a lot of questions as to what a British exit – or "Brexit" – from the E.U. would mean for the future of the U.K.
"Brexit means Brexit," May said when announcing her candidacy in late June in a signal of her commitment to seeing Britain excused from the E.U. Despite lingering confusion over what Brexit means, May was elected Britain's second female prime minister.
2. Michelle Obama
First Lady Michelle Obama started a movement in 2016 with just seven words. "When they go low, we go high," Obama said on July 25 during a speech at the Democratic National Convention. The first lady would go on to become one of the most powerful surrogates for Democratic nominee Hillary Clinton, speaking honestly and eloquently about Donald Trump's rhetoric.
3. Hillary Clinton
As the first female presidential candidate nominated by a major party, Hillary Clinton played a major role in 2016. From the primaries to the Democratic National Convention to Election Day, Clinton dominated headlines and dinner table conversations for all 12 months of the year, which means she said more than a few things that shaped 2016.
However, one of Clinton's most talked about moments came Nov. 9 when she conceded the presidential race to Donald Trump without crushing the aspirations of the young girls who had come to view her as a role model. "To all the little girls watching this, never doubt that you are powerful, and deserving of every chance and opportunity in the world to pursue your own dreams," Clinton said.
4. Stanford Survivor
"You don't know me, but you've been inside me, and that's why we're here today." That's how a powerful letter – who's every single word would be quoted here were there space – written by the anonymous victim in the Stanford rape case begins. The letter, which provides a harrowing and emotional description of how being sexually assaulted has impacted her life, spurred much-needed dialogue on consent, victim blaming, and rape culture.
5. Simone Biles
The Rio 2016 Olympics were, unfortunately, ripe with sexist media coverage. There was the time Katie Ledecky was dubbed the "female Michael Phelps" and the time a commentator said the U.S. women's gymnastic team looked like they "might as well be standing in the middle of a mall" while they competed in the qualifying round.
One female athlete, however, sought to change the conversation. "I'm not the next Usain Bolt or Michael Phelps. I'm the first Simone Biles," U.S. Olympic gold medalist Simone Biles told a reporter after winning gold in the women's all-around.
6. Lady Gaga
In 2016, Lady Gaga served as a powerful ally for survivors of sexual assault. Her vocal support of Kesha during the singer's very public battle to sever ties with her producer, her partnership with Vice President Joe Biden for the "It's On Us" campaign, and her emotional Oscar performance of "Till it Happens to You," a song about sexual assault, helped to push conversations on rape culture, victim shaming, and consent into the mainstream.
But the singer wasn't afraid to make her message political, using the platform her fame allots her to speak out about how damaging Trump's rhetoric on sexual assault is. "Here we were, in 2016, and the fact that the sort of language that was being used to talk about women was everywhere—on TV, in politics—was eye-opening," the pop star, who is herself a survivor of sexual assault, wrote in an essay for Harper's Bazaar in November. "I felt depressed and hurt by it because that's what that kind of language does."
7. Shailene Woodley
"Treaties are broken. Land is stolen. Dams are built. Reservations are flooded. People are displaced," actress Shailene Woodley said in an op-ed published Oct. 20 by TIME. "Yet we fail to notice. We fail to acknowledge. We fail to act. So much so that it took me, a white non-native woman being arrested on Oct. 10 in North Dakota, on Indigenous Peoples' Day, to bring this cause to many people's attention."
The Divergent star had been arrested while protesting the North Dakota Access Pipeline and charged with criminal trespassing and engaging in a riot. Her arrest helped push the protest at Standing Rock into national conversation.
8. Jill Stein
Presidential elections often have big impacts and the 2016 U.S. election was no exception. But it wasn't just the Democratic and Republican candidates driving national debate. The recount effort launched by Green Party candidate Jill Stein after Trump nabbed enough Electoral College votes to secure the presidency was one final twist to a crazy election year.
"The purpose here is to establish voting integrity, to verify our votes, and to ensure that in this election and going forward that we can count on the accuracy and the security and the veracity of our votes," Stein said Nov. 25 in a Facebook Live video after filling an official request for a statewide recount in Wisconsin. "We need to know that the voting result is actually what we intended and that the system has not been tampered with or compromised."
10. Madeleine Albright
Former Secretary of State Madeleine Albright proved a controversial Clinton surrogate in February when she dusted off one of her trademark lines in an attempt to encourage (or shame, depending on who you ask) women voters into supporting Clinton. "Young women have to support Hillary Clinton," Albright said while introducing Clinton in New Hampshire. "The story is not over! It's not done and you have to help. Hillary Clinton will always be there for you. And just remember, there's a special place in hell for women who don't help each other."
Albright's comment fueled debate over whether women were obligated to vote for candidates sharing their gender.
11. Cecile Richards
The presidential election put Planned Parenthood in the spotlight time and time again as women's reproductive rights remained a highly-debated issue. But as pro-life lawmakers amp up their attempts to defund the health care organization, Planned Parenthood's president has remained resolute in her commitment to providing affordable life-saving care to women of all walks of life.
Planned Parenthood's president Cecile Richards expressed in a 2015 op-ed for The Washington Post that "Congress should not allow politics to get in the way of lifesaving care," and re-emphasized this during her speech at the 2016 Democratic National Convention. "Just last month the Supreme Court ruled that the Texas laws that forced abortion providers to close their doors are dangerous and unconstitutional," Richards told the DNC. "Make no mistake: women's health and rights are on the line and on the ballot this election."
12. Kellyanne Conway
As Trump's campaign manager, Kellyanne Conway said a lot of things that helped to shape 2016. In my opinion, she said a lot of things that helped mold 2016 into the contentious disaster of a year that it was. One of Conway's most discussed and dissected remarks, however, was her implication that the White House was no place for working mothers.
"My children are 12, 12, 8 and 7, which is bad idea, bad idea, bad idea, bad idea for mom going inside," Conway said in early December when asked if she'd be taking a job inside the White House at Politico's Women Rule Summit. "I did politely mention to [my male colleagues] that the question isn't, would you take the job? ... The real question is, what would your wife do? And would you want the mother of your children to do it?" According to Conway, most men she spoke with said "they wouldn't want their wife to take that job." Even weirder? Earlier in the conference Conway had declared, "It's a great time to be a woman in America."
13. Dilma Rousseff
In 2010, Brazil elected its first female president. In 2016, she was impeached on charges of borrowing money from state banks to cover the country's deficit, a violation of budgetary laws. But Dilma Rousseff argued such practices had long been common place in Brazilian politics and that sexism was behind calls to remove her from office.
"There has been, mixed in all of this, a large amount of prejudice against women," Rousseff said of her impeachment. Her successor filled his Cabinet with white males, creating the country's first all-male Cabinet since 1979.
14. Serena Williams
When Indian Wells CEO Raymond Moore told reporters in March that female tennis players should "go down every night on [their] knees and thank God that Roger Federer and Rafa Nadal were born" because men were carrying the sport, world No. 1 ranked player Serena Williams minced no words in challenging the remark.
"You know, there's only one way to interpret that: Get on your knees, which is offensive enough, and thank a man, which is not— we, as women, have come a long way. We shouldn't have to drop to our knees at any point," Williams told reporters. "If I could tell you every day how many people say they don't watch tennis unless they're watching myself or my sister, I couldn't even bring up that number. So I don't think that is a very accurate statement. ... Last year, the women's final at the U.S. Open sold out well before the men. I'm sorry, did Roger play in that final or Rafa or any man play in that final that was sold out before the men's final? I think not."
15. Viola Davis
The gender pay gap was a hot topic for a lot of women across multiple industries this year. In sports, U.S. soccer star Hope Solo and a slew of other top female players took their fight for equal pay to court. In Washington, female legislatures and politicians pushed for legislation on equal pay. In Hollywood, prominent actresses joined the likes of Jennifer Lawrence and Patricia Arquette in speaking openly about the pay disparity between themselves and their male co-stars.
Actress Viola Davis brought the conversation to another level, however, in February when she opened up about the additional hurdles facing actresses of color seeking equal pay. "If a woman does the same job as a man, she should be paid the same amount of money. She just should. That's just the way the world should work," Davis said in an interview with Mashable. "What are you telling your daughter when she grows up? 'You've got to just understand that you're a girl. You have a vagina, so that's not as valuable.'"
16. Bana Alabed
Seven-year-old Bana Alabed captured the world's attention in December when she and her mother began live tweeting bombings in Aleppo, Syria's second city. Her candid messages and pleas for help drove the Syrian war back into the international spotlight. "I am a child with something to say," Alabed tweeted Dec. 25. "And that's let's help every child in war zone."
Here's to the furthering of women's rights and even more impactful commentary from influential women in 2017.