17 Articles You Can Read About Gun Violence To Put This Epidemic Into Perspective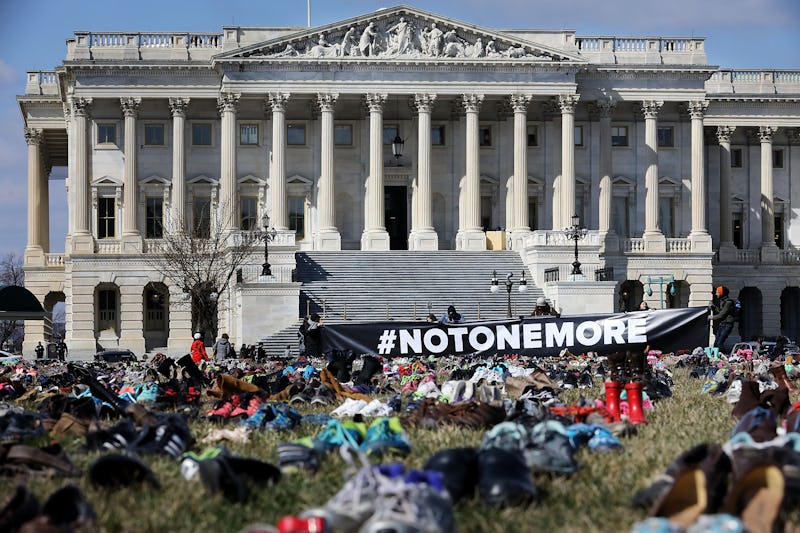 Chip Somodevilla/Getty Images News/Getty Images
On Dec 14., the nation will recognize the sixth anniversary of the Sandy Hook shooting in Newtown, Connecticut. This tragic anniversary might leave people looking for more information to explain such a uniquely American issue, one that only seems to have grown in volume and severity each year. For those who are interested, there are countless articles to read about gun violence in America that will put the epidemic into perspective.
An interactive feature by Vox illustrates just how many mass shootings have taken place since the Sandy Hook shooting in 2012. It reports that there have been at least 1,917 mass shootings since then, with over 2,175 killed and over 8,000 injured. Vox further notes that since 2013, there has only been one full calendar week without a mass shooting (the week of Jan. 5, 2014).
Before a cultural issue can be solved, it must first be understood. The more people who actually understand what gun violence in America looks like, the more likely it will be that the American people elect politicians who are focused on combating the problem head-on, in the hopes that a tragedy like Sandy Hook will never happen again.
Here are 17 articles to read about gun violence that will help you understand the problem from every angle: