17 British LGBTQIA+ Artists That'll Have You Bopping Your Way Through Pride Month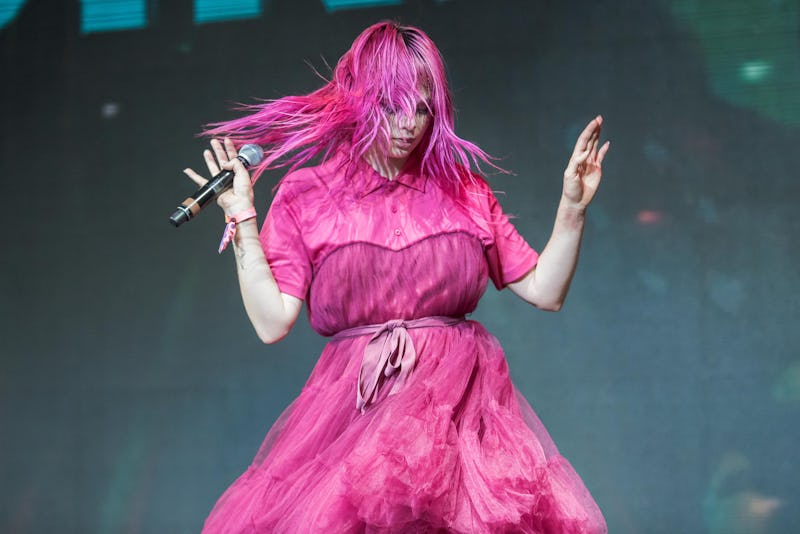 Pjp Photos/Shutterstock
The UK music scene has long since proven that there is no need to look across the pond. The best is right here in Britain. I mean come on, if it's good enough for Drake, it's good enough for you. Another thing the UK is good at is making progress in LGBTQIA+ representation. Whether that is hiring queer actors for queer roles, having high powered public figures who are openly gay, or of course in our music — we're here, we're queer, get used to it. So needless to say there are amazing British LGBTQIA+ artists for you to listen to as you get ready for Pride.
Thing is though, there have been many queer artists on the UK music scene for a long time. I guess being open regarding your sexuality is historically less common. And today's crop of artists aren't just open — they actively celebrating their identity.
Long gone are the days where fear of being open about your sexuality and gender would damage your career. Days of yore like when George Michael faced scandal and potential career devastation for a sex act. One which he then parodied in one of his music videos because the man is a legend. One that low key heralded a new day in which it became 100% clear that being queer shouldn't and doesn't mean you don't get the same go at it as your heterosexual counterparts. Here's who else should be on your playlist in 2019.