17 Conversation Starters That'll Break The Ice On Zoom Before The Call Starts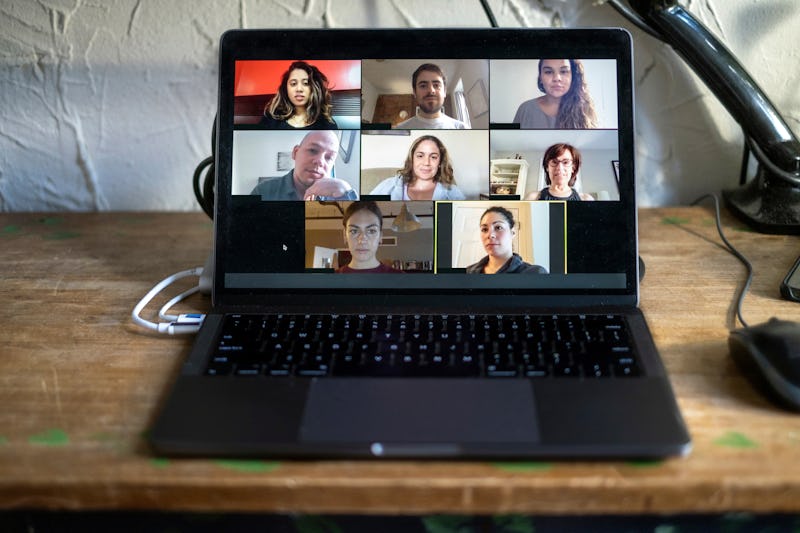 Shutterstock
From large work meetings to PowerPoint presentations, by now you've probably gotten a real feel for how to use Zoom for work and use it well. But no matter how great you get at knowing your way around the video conferencing app, there's one aspect that's a little more difficult to prepare for — those awkward moments before the Zoom call starts when you're waiting for everyone to sign on. While you could just sit and stare in silence, it might be a good idea to keep some conversation starters for small talk in your back pocket.
In regard to businesses staying connected with their employees amidst the coronavirus pandemic, one of Zoom's most useful features is its high capacity for meeting participants. Zoom meetings for both Free and Basic accounts allow for up to 100 participants. Also, at any given time, users can use the Gallery View setting to see up to 49 video callers on their screen at once. While this can be super helpful for meetings, it can also make for some slightly uncomfortable waiting around for when not everyone has joined the call yet. And though you might be tempted to just turn your camera off and wait for someone to give you the "go" signal, it can be a great idea to break the ice and get some conversation flowing.
If you need a little help, here are some great conversation starters for Zoom calls.