17 Suspects In Kim K's Robbery Have Been Arrested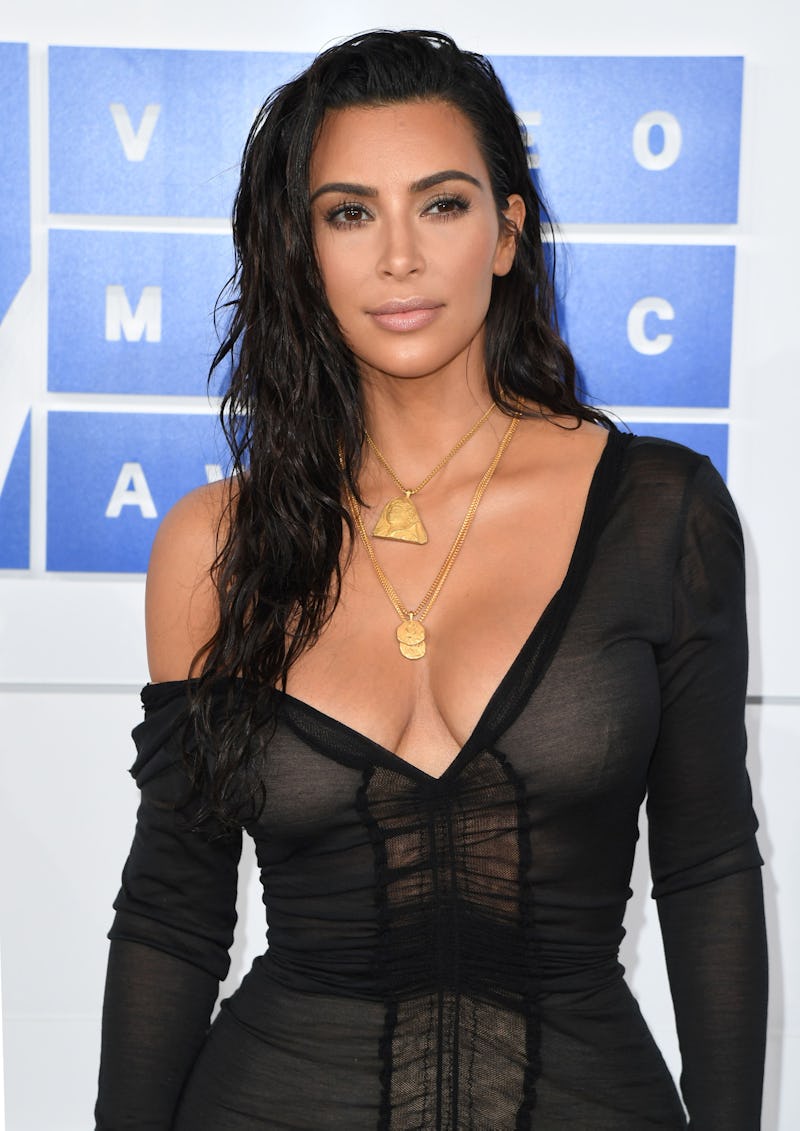 ANGELA WEISS/AFP/Getty Images
It's been more than three months since Kim Kardashian was robbed at gunpoint during a Fashion Week trip to Paris, France, and now, it sounds like there may have been some progress made in the investigation into what happened that night. According to CNN, French police arrested 17 suspects in connection with Kardashian's robbery who are now being held for questioning, and it sounds like her incident could be part of a larger conspiracy. So far, Kardashian and her team have yet to comment on the arrests, but a spokesperson for the Paris prosecutor confirmed that the suspects are currently detained.
Bustle has reached out to Kardashian's rep for comment, but did not receive an immediate response.
TMZ was the first to break the news, reporting that the arrests were made as part of a coordinated effort through police. Not many details about what's going on have been released just yet, but CNN adds that these arrests took place across several different cities, including Paris, as well as suburbs Raincy and Vincenne, in the early hours of Monday morning, around 6 a.m. local time.
Although Kardashian's robbery originally happened in the beginning of October, no formal charges against any suspects were made at that time, so this is a huge development in her case.
After her robbery, Kardashian took a long break from social media and public life. Last week, she finally returned to Instagram, Snapchat, and Twitter, sharing family photos and videos.
Here's hoping that these arrests lead to some closure in Kardashian's case for her sake. After everything she's been through, she deserves to move on for the new year!