17 Things To Know If You're Voting For The First Time (Or Just A Little Out Of Practice)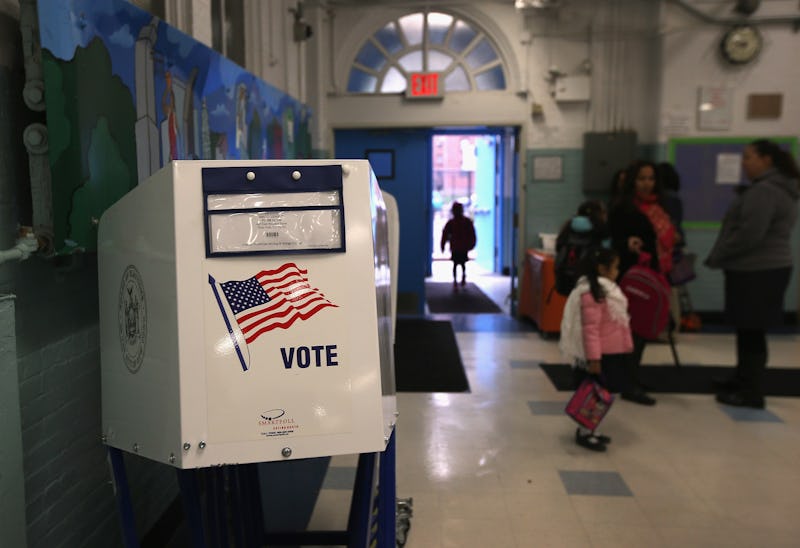 John Moore/Getty Images News/Getty Images
The election heat is on, and you might be totally new to the whole affair. There are a whole lot of things to figure out if it's your first time voting, including whether you're eligible, as well as questions about timing, logistics, candidates, and more. No worries, though, because here are some tips for first-time voters as well as people who may be a little out of practice.
Young people's interest in voting seems to have increased recently. According to a data-based study conducted by the popular dating website, OkCupid, politics is a deeply personal subject for millennials. And their political values seem to shape their preferences in their potential partners.
According to OkCupid, website-based searches in "political terms" had gone up by 64 percent in 2017. In that data set, 85 percent of millennial men and women categorized voting as either extremely or very important to them. On top of that, 46 percent of the female millennial users expressed a lack of romantic interest in people apathetic to voting.
So you get the picture. People (especially young people) seem more serious about voting than ever before. Here's all the information you need to be prepared for exercising your civic duty.