18 Books Hermione Granger Would Want You To Read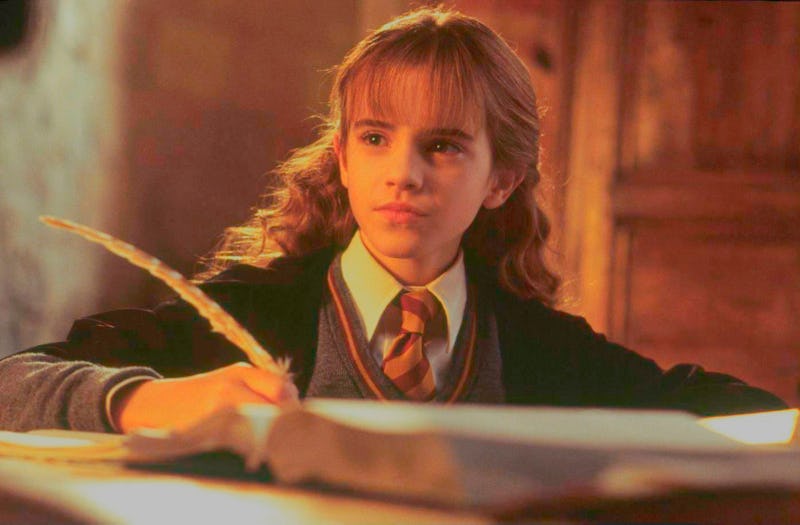 Warner Bros.
Of all the book-loving book characters there are to love in literature, Hermione Granger has got to be one of my absolute favorites. She's the lady who ran to the library when all seemed lost (and plenty of other times too) and for whom there wasn't a problem that a little "light reading" couldn't solve. The brainiest member of Hogwarts's student body of magical witches and wizards, Hermione could be counted on to have her nose in a book more often than not — and that's one reason fellow bookworms can't help but love her. So, a TBR pile compiled by the Wizarding World's most literary of heroes? That's bound to be every book loving Potterhead's dream.
What we know for sure about Hermione's reading habits is that she's a lover of history and hard science — she wants the facts, and she wants to know how to use them to her advantage: be it getting perfect grades or helping her besties out of life-or-death dramas. She's also not afraid to read a banned book or two (or twenty,) what with all that time sneaking around the Restricted Section of the Hogwarts Library. Hermione is also Hogwarts' most literary activist: forming both the Society for the Promotion of Elfish Welfare and Dumbledore's Army during her time at Hogwarts.
Here are 18 books Hermione Granger would definitely want you to read — and as the most magical book nerd I know, her reading recs are ones you wouldn't want to miss.