18 Calming Podcasts To Listen To If You're Not Into Meditating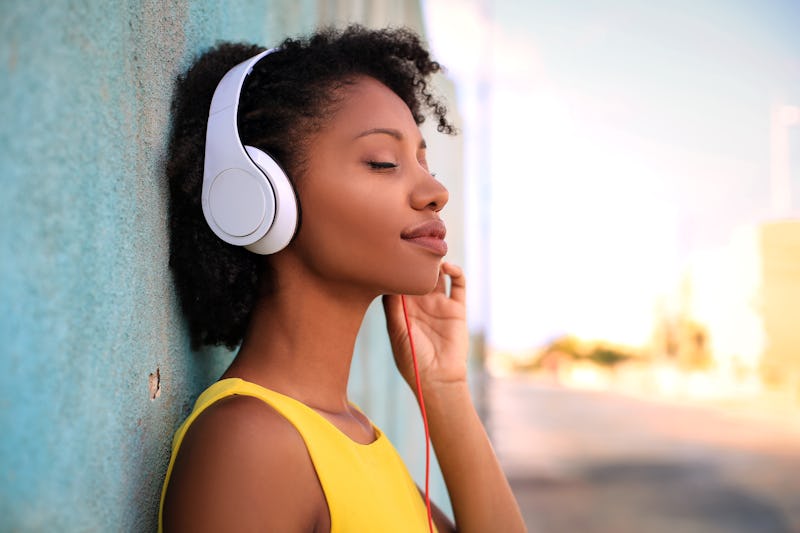 Shutterstock
Like lots of people out there, listening to calming podcasts is one of my favorite ways to relax — but despite the plethora of meditation-oriented podcasts available, those aren't usually what I'm looking for. If you, too, are into calming podcasts that aren't necessarily based around meditation or mindfulness, rest assured that there are plenty of options — whether you love history, comedy, music, or even just some thoughtful conversation.
To be fair, meditation can be an effective way to manage stress. A 2018 study in the Experimental Biology Journal suggests that a single mindful meditation session can lead to reduced stress on the arteries, and even reduced anxiety overall. So, if you're feeling overwhelmed or having trouble focusing, it can't hurt to give it a try.
Of course, though, what any single person finds calming is highly personal; as such, I've tried to include a variety of different types of podcasts in this list, with the hope being that at least one of the programs might be exactly what you look for in your chill-out listening, from abstract, ambient soundscapes to two people talking earnestly about poignant subjects.
So go ahead. Put your headphones in. Adjust the volume. And remember to breathe.
This article was originally published on