18 Literary Quotes Every Feminist Needs RN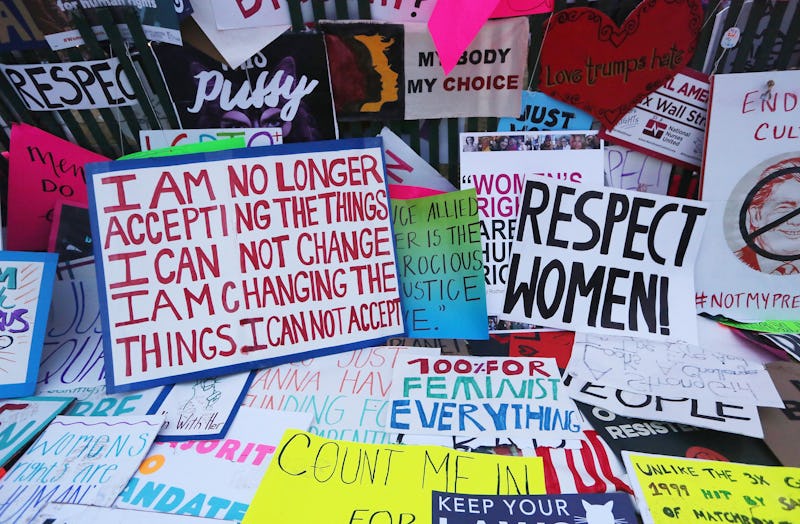 Mario Tama/Getty Images News/Getty Images
Much of the language and policy coming out of Washington isn't exactly female-friendly at the moment, (although, when has it typically been before?) leaving feminists everywhere angry, active, and on high-alert. If you attended one of the many women's marches held around the country (and world) last month, then you no doubt know the power of collective action, community, raising your voice, and finding the exact right words to draw on your protest poster. But at some point, even the most avid of feminists needs to step out of the street and take a moment to attend to everything else going on her in busy, beautiful life: you know, those million tiny things you do that make you the badass women you are. After all, I'm betting even Gloria Steinem has to run a load of laundry every once in a while.
But just because you can't march in the street all the time doesn't mean that the feminist momentum you've been building needs to fade. It's crucial to stay motivated, whether you're at a protest or just watching news coverage of one on television (while you finally catch up on some other essential thing that you do.) These feminist book quotes will help keep you passionate, empowered, and inspired.
Here are 18 literary quotes that every feminist needs to read right now.