19 Clapbacks From Alexandria Ocasio-Cortez That Bring The Fire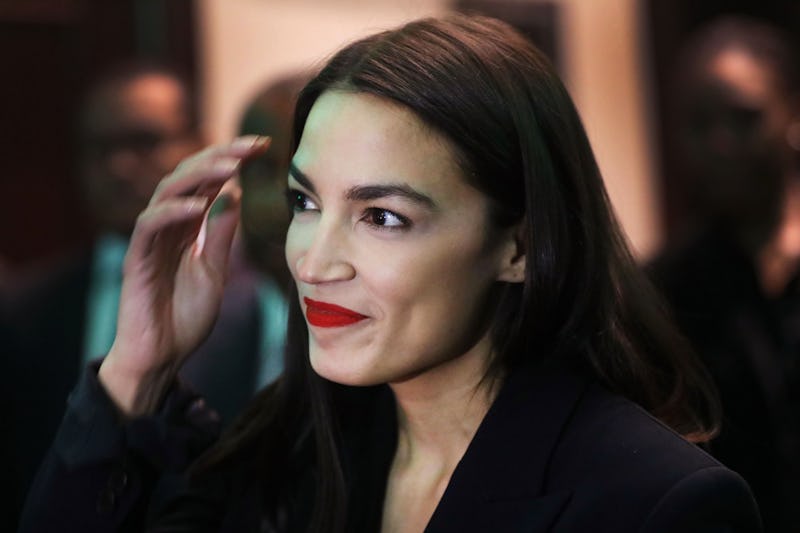 Spencer Platt/Getty Images News/Getty Images
The political rise of Alexandria Ocasio-Cortez has been swift — and much of it has unfolded before your eyes on Twitter. From her campaign for Congress up until now, the 29-year-old legislator has proved herself adept not only at making a point in the length of a tweet, but perhaps even more so in responding to her critics. These Ocasio-Cortez Twitter clapbacks show just how skilled she is at social media and sticking up for herself and her ideas.
Ocasio-Cortez is pretty much a natural at the Twitter response, and she's even acknowledged as much herself. "If the clapbacks aren't enough to prove I'm a Bronxite, folks are more than welcome to keep catching these Twitter hands," she posted in July 2018.
Twitter users first noticed she posted searing responses to attacks on her during the campaign season, but she didn't hold off after her election — or after being sworn in. One prominent example includes a literal dance in the Capitol.
Another notable part of her tweets is that she doesn't solely respond to haters on the social network. Ocasio-Cortez will take a screen grab from cable news or take a picture in real life and then respond to it on Twitter.
With each of these posts, she's showing that there's no limit to the clapback, or standing up for oneself.