These Cult Beauty Products From Boots Cost Less Than A Tenner & Deliver The Goods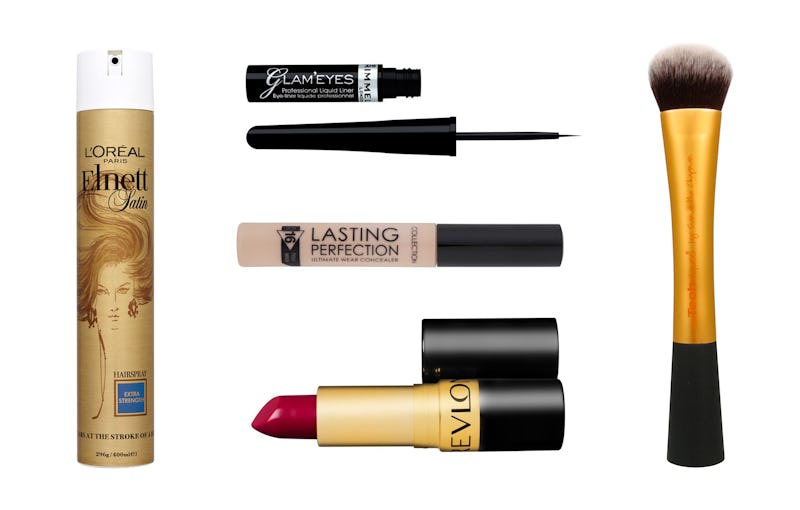 Boots
When thinking about cult beauty products, it's easy to picture innovations from brands like Glossier or Drunk Elephant. In other words, products that are either only sold abroad, on the expensive side, or not available in any IRL locations in the UK. But why do we overlook the products that are right beneath our noses? These cult beauty products from Boots are under £10 each and proof that it's worth looking closer to home.
Boots has been offering up affordable skincare and make-up buys that really work since its inception in 1849. Stepping into the bright white store interior conjures up memories of accompanying your parents on their weekly shopping haul and, later, of your own teenage years experimenting with horribly bright eyeshadows and glittery body lotion.
Along with its own award-winning No7 range, the high street stalwart stocks every low-cost brand under the sun. And it's always adding to its already huge list. Earlier this year, Boots launched American brand CYO and its Matte Foundation, which has already earned rave reviews from beauty editors both here and across the pond.
Of course, we can't forget the nation's tried and tested favourites. L'Oreal's Elnett hairspray has been going strong for years, as has the likes of Cetaphil's extra gentle cleanser and the one and only Sudocrem. From Real Techniques' five star brushes and sponges to Kim Kardashian's favourite Bio-Oil, here are the other cult beauty products you can pick up from Boots for less than a tenner.