Amazing Tweets Celebrating The Start Of Pride Month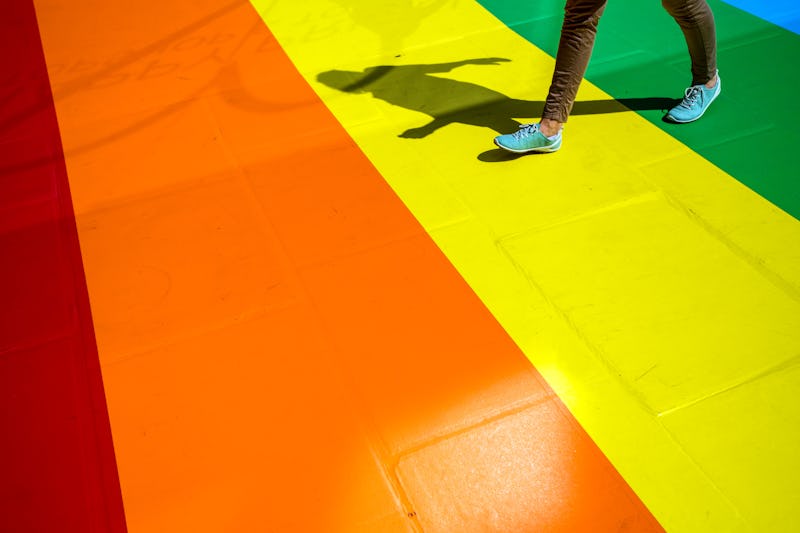 Carl Court/Getty Images News/Getty Images
Today officially kicks off Pride Month, which is celebrated each June to commemorate the 1969 New York City Stonewall riots — the unofficial beginning of the LGBTQ equality movement. Pride Month might just be getting started, but people are already spreading the love with Pride Month memes and tweets to inspire activism, encourage remembrance, and promote celebration of the LGBTQ+ community today, and everyday.
"While Pride events play a key role in raising the profile of the community and commemorating the history of the [LGBTQ+] social movement, Pride also marks an opportunity for the community to come together, take stock and recognize the advances and setbacks made in the past year," GLAAD noted on its website. "It is also a chance for the community to come together and celebrate in a festive, affirming atmosphere." Yeah, we've got that whole celebration thing down. Because, PRIDE, ya'll!
More than any other month, Pride Month promotes acceptance of others and encourages you to have pride in exactly who you are. It's a time to take stock of everything we've accomplished, celebrate wins and each other, and envision a future where everyone is respected and protected. "HAPPY #PRIDEMONTH! Let's all spend the month being exactly who we are, BUT LOUDER," writer and editor Chrissa Hardy tweeted. If you want to experience the love today, wrap yourself in these Pride Month memes and tweets. They're guaranteed to give you all the feels.