19 Lawmakers On The Subtle (And Overt) Sexism They've Dealt With On Capitol Hill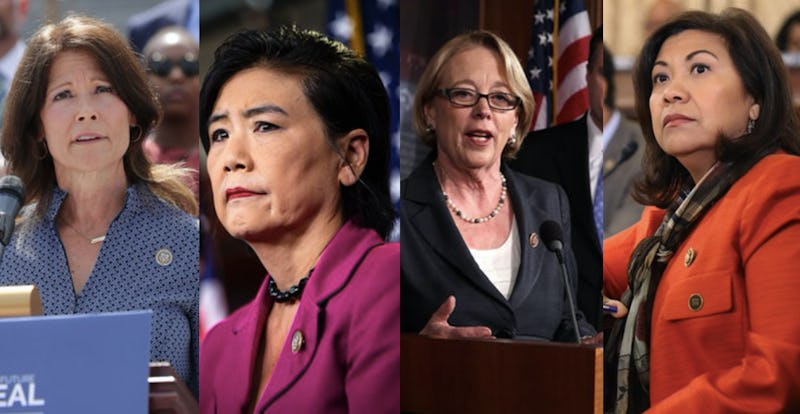 Chip Somodevilla; Al Drago; Alex Wong; Chip Somodevilla/Getty Images News/Getty Images
A record number of women are headed to Congress in January, a significant accomplishment on the path toward gender parity. In light of this landmark achievement, Bustle spoke to women in Congress about the sexism they faced when they were first elected to office at both local and federal levels, as well as about what they've seen change over the years since.
In speaking to current representatives and senators, as well as several congresswomen-elects, several patterns emerged. Women in Congress shared stories of being mistaken for spouses — and in one representative's case, as waitstaff. They also detailed their journeys vying for positions on top congressional committees, and grappling with how to balance family commitments with their new duties to their constituents.
One common sentiment that many of the women expressed was that while progress has been made, there is still a long way to go. Congress is not the boys' club it was 30, 15, or even five years ago, many said, but its culture — and even its physical architecture — is still designed with men in mind.
As more women have been elected to both the House and the Senate, many are rallying together to make those changes a reality. Baby changing tables were recently installed in congressional bathrooms, for example, and one group of congressional mothers is organizing to make the congressional schedule more hospitable for working parents.
Still, significantly more women need to be elected to Congress if true gender parity is to exist on Capitol Hill. And while changes have been made over the years, it's clear from these women's stories that there's still a lot of work to be done.