20 Comfy Fashion Finds That Don't Skimp On Style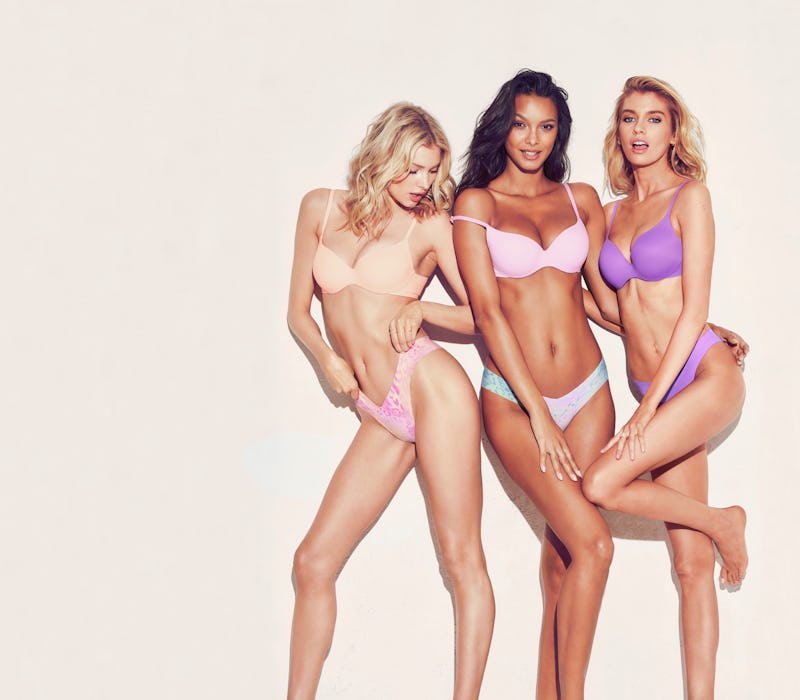 No matter how attuned to fashion trends you may be, the last thing you want to do is spend the day pulling, twisting, and adjusting your clothes — even for the sake of fashion. The truth is, nobody has time for an uncomfortable outfit. When you've got nine-hour work days followed by a late night concert you've been dying to go to, how comfortable you feel is just as important as how stylish you look. And that comfort starts with one key piece: your bra.
A bra with the right fit will be both comfortable and supportive; flexible enough to move with you, but with enough structure to shape and smooth. Once you've got that, it only makes sense that the rest of your look will follow. In partnership with Victoria's Secret, we've rounded up our favorite looks with the most comfy-yet-fashionable finds for your everyday life, whatever it may call for — all starting with the new Incredible Bra from Victoria's Secret that keeps you comfy with a cushioned underwire you literally can't feel. Whether you end up on an hours-long weekend road trip or find yourself on a surprise date in the middle of the week, these styles will make sure you feel as good as you look.
Late Night Concert
Incredible Bra by Victoria's Secret; Tee; Jeans; Star Studded Denim Jacket; Sneakers
When you finally get to see that band you've been obsessed with for years, you don't want to spend the night fidgeting because you're uncomfortable. With a soft bra that has a cushioned underwire for extra support, a pair of kicks you don't mind standing in for a few hours, and a classic tee-and-jeans combo, you've got a rock star-worthy look.
Long Road Trip With BFFs
Incredible Bra by Victoria's Secret; Tapered Pant; Top ; Shoes; Weekend Tote
Road trips with your besties are always fun, but no matter how much you love your friends, spending hours in a confined space is bound to get uncomfortable. Spend the long ride in roomy pants with an elastic waistband, a bra with fully adjustable straps for 24/7 comfort, a soft knit tank, and slides you can easily kick off in the backseat.
Impromptu Date Night
Incredible Bra by Victoria's Secret; Jacket; VS Ruffle Dress; Shoes; Purse
While an impromptu date night can be romantic, it can also be inconvenient. Instead of fussing over what to wear, go for a foolproof comfy outfit recipe: an easy LBD layered over a seamless bra with a wider band for smoothing and shaping, finished with your go-to denim jacket, walkable low-block heels, and a perfectly-sized purse.
Back-to-Back Meetings
Incredible Bra by Victoria's Secret; Blazer; Top; Skirt; Shoes
We've all had days where our work meetings went on a little longer than we'd like, and the longer you sit there counting down the seconds, the more you realize that your bra is digging into your shoulders or that your shoes are actually a size too small. On your busiest days, start with a comfy bra with secret support thanks to a cushioned underwire, a loose-fitting skirt and blazer, and a pair of mules you can discreetly slide off at your desk.
In partnership with Victoria's Secret.