20 Punny Instagram Captions About Cats For International Cat Day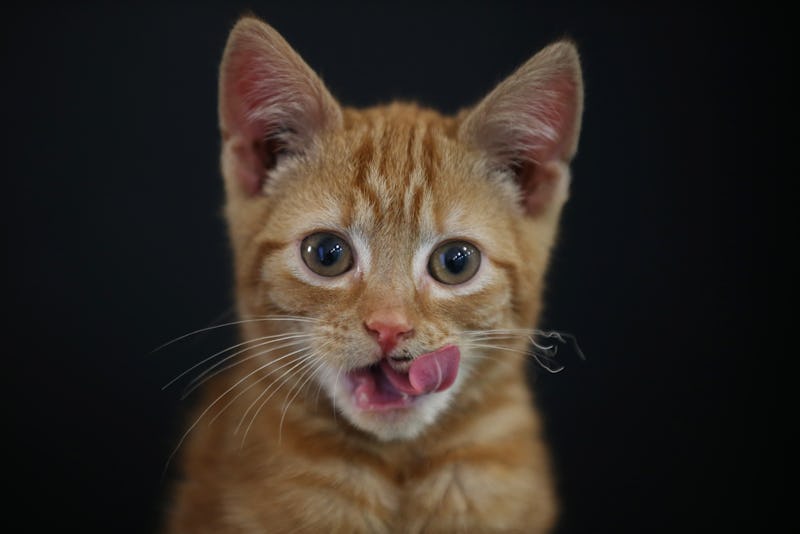 Peter Macdiarmid/Getty Images News/Getty Images
Cats are mysterious creatures. While they seem to be able to scale tall buildings in a single bound, they're afraid of things like cucumbers and vacuum cleaners. If you want to give props to your feline friends, these punny International Cat Day 2018 Instagram captions will highlight both the awesomeness and absurdity of cats. Saturday, also know as Caturday, is already set aside to worship cats on social media. However, cats really do deserve an extra day to bask in the spotlight.
"Funny cat videos, memes, and cute pictures of cats are some of the most viewed content online, which just confirms our obsession with the furry things," the website Awareness Days noted on its website. "While research shows that watching funny cat videos online can boost a person's energy and create positive emotions, according to the experts owning a cat can also be good for your heart. Petting a cat is said to reduce stress levels, and with people having such hectic lives, they can be an easier and less demanding choice of pet than owning a dog."
If a feline fur baby has stolen your heart, Wednesday Aug. 8 is the day to share your punny Instagram captions about cats for #InternationalCatDay. Because, let's face, cats are really the ones in charge. They just let us think we are.