2017 Oscars Opening Monologue Memes & Tweets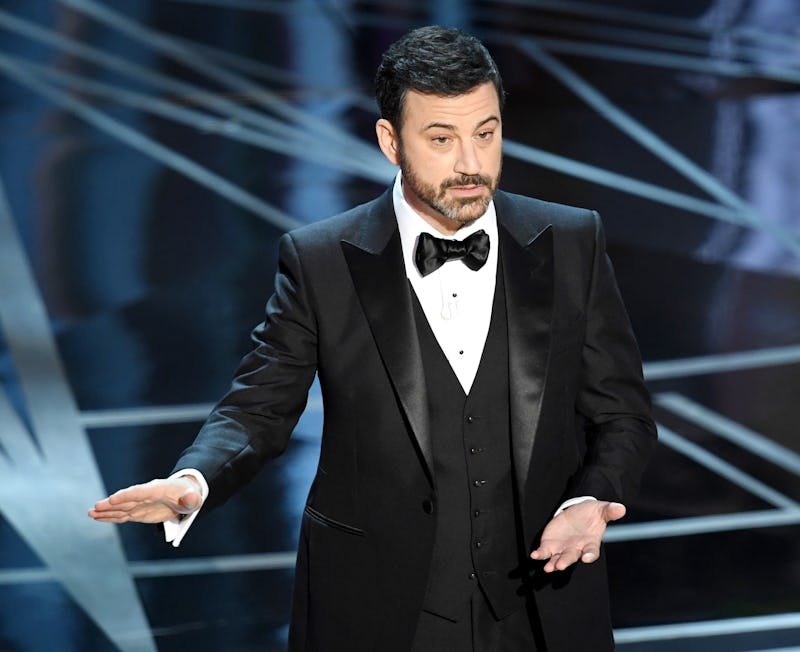 Kevin Winter/Getty Images Entertainment/Getty Images
At long last, Hollywood's biggest night is finally here: the Academy Awards airs on Sunday night, honoring the best movies of the year. But first, Jimmy Kimmel takes the stage. There are sure to be so many 2017 Oscars opening monologue memes and tweets on social media about the comedian's start to the ceremony. Kimmel has been the host of Jimmy Kimmel Live! on ABC since 2003 and recently hosted the Emmys, but this is his first time hosting the Academy Awards.
Hosting the Oscars is a big honor — with a ton of pressure — and usually the opening monologue sets the tone for the master of ceremonies. "I wanted to do it but I've also feared doing it — and I still fear doing it." Kimmel told CNN recently. "I know all the baggage that comes along with it and the work that comes along with it, and also the criticism that inevitably also comes along with it." But Kimmel is already a proven host of award shows, having successfully led the ESPY Awards, Emmys, and American Music Awards.
And surely, the internet will be laughing right along Kimmel as he hosts the 2017 Oscars. Check out all the memes and tweets about Kimmel's opening monologue below.
When You're Super Excited That The Oscars Are Starting
Justin Timberlake's Reaction To Kimmel Remarks About His Performance
That's a pretty accurate depiction of what actually happened.
When You're Very Invested In The Kimmel/Matt Damon Rivalry
They will surely add another chapter to their friendly rivalry on Sunday night.
When Meryl Streep's Talent Comes Into Question
Because it never should.
When You're Impressed With Kimmel's Political Jokes
I mean, the president is probably watching, right?
When You Know The Ceremony Is Missing Two Beloved People
Last year's Oscars seems so far away.
When Kimmel Gave 'The Great Wall' A New Title
Damon did have a pony tail in it, so.
And that was just from Kimmel's monologue. There's still a whole night of Oscar fun ahead of us to enjoy.