See All The 2017 Pulitzer Prize Winners!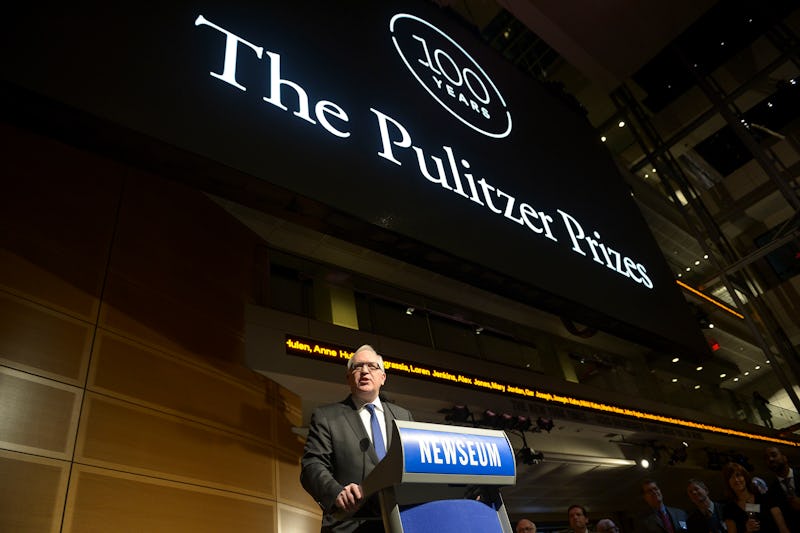 Leigh Vogel/Getty Images Entertainment/Getty Images
On Monday afternoon at Columbia University in New York City, the Pulitzer Prize winners for 2017 were announced by Pulitzer Prize Administrator Mike Pride. Book-lovers should pay attention to the six winners in the Letters, Drama & Music Category, which includes Fiction, Drama, History, Biography or Autobiography, Poetry, General Nonfiction, and Music.
The Pulitzer Prize for Fiction is one of the biggest honors in literature, and past winners have included critically acclaimed bestsellers like Junot Díaz, Elizabeth Strout, Cormac McCarthy, Jhumpa Lahiri, Michael Chabon, Toni Morrison, and Jeffrey Eugenides. The finalists for the prize are never announced in advance, so it's always a surprise finding out which book will take home the top honor and become the #1 book on everyone's spring TBR list. For the fiction winner (and all the others in the Arts & Letters), see below:
The Underground Railroad, $19, Amazon; Evicted, $11, Amazon; Blood in the Water, $19, Amazon; The Return, $11, Amazon; Olio, $17, Amazon; Sweat, $8, Amazon
There are 14 categories that celebrate the best in journalism, and 21 categories in total. For details on all the winners, you can visit the Pulitzer Prize site.