The ESPYs Will Recognize All The Women Who Spoke Out Against Larry Nassar In A Huge Way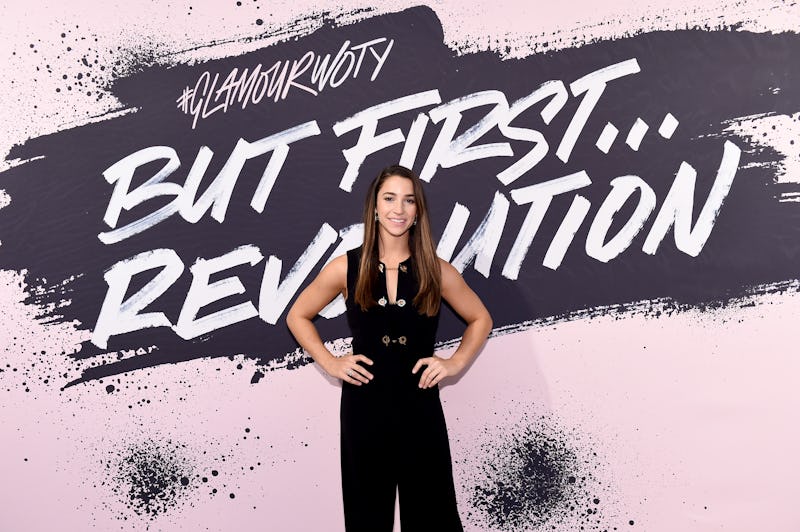 Ilya S. Savenok/Getty Images Entertainment/Getty Images
Every once in a while, a rare but beautiful event will happen: instead of being ignored, individuals will actually be publicly recognized for their bravery and courage in a time of trauma. This exact thing will occur this year when Aly Raisman and Larry Nassar survivors receive an ESPY award for courage. In the middle of a cultural reckoning on how pervasive sexual assault and harassment are in this society, the decision to give these women the Arthur Ashe Courage Award is more than appropriate.
The Arthur Ashe Courage Award has been used to recognize especially brave individuals and their contribution to society through that bravery for the last 25 years; according to CNN, Arthur Ashe was a professional tennis player and an icon known for his dedication to civil rights activism, as well as AIDs and HIV awareness and education. He died of AIDs in 1993, but his legacy lives on through this award. According to CNN, previous winners of the award include Nelson Mandela, Muhammed Ali, and Caitlyn Jenner.
In a statement via ESPN, Alison Overholt, vice president and editor of ESPN The Magazine, said of the Nassar survivors, "We are honored to recognize the courage of these women at The 2018 ESPYS, to acknowledge the power of their voices, and to shine a very well-deserved spotlight on what speaking up, fighting back, and demanding accountability can accomplish."
She added, "They have shown us all what it truly means to speak truth to power, and through their bravery, they are making change for future generations. By honoring this group who spoke out, we aim to honor all of those who are survivors of abuse."
This award comes at an especially relevant time for the Nassar survivors, as CNN reports that Michigan State University announced a settlement with the survivors just this week. It's agreeing to pay the over 300 girls and women who came out as victims of his abuse over $500 million dollars. According to CNN, $425 million dollars of that settlement will go towards the current 332 victims who have spoken out, with the additional $75 million dollars set aside in a trust fund for any future victims who may choose to speak out.
As for Nassar himself, he may or may not have the opportunity to watch the ESPY awards from prison, where Nylon reports that he is set to serve over 100 years with multiple life sentences.
Between the Arthur Ashe Award and this settlement from Michigan State, it's a welcome change to see these survivors being so publicly lauded for their contribution to society. In response to the announcement about the Arthur Ashe Reward, Raisman tweeted her thanks to the ESPN, ESPY, and Ashe families, adding "what an honor" it was, and that she was "incredibly proud to stand with the army of survivors."
During Nassar's sentencing hearings (there were three), over 200 women gave victim impact statements publicly, Sports Illustrated reports. These survivors included Olympic gymnasts Aly Raisman, McKayla Maroney, and Gabby Douglas, who all claimed that Nassar had molested them for years.
In addition to the recent settlement by Michigan State, the consequences of Nassar's crimes extended through the entire network of USA Gymnastics: the entire board of directors resigned and the president did as well, according to Sports Illustrated.
Of course, none of this changes or reverses the unspeakable trauma that Nassar inflicted on so many young women. But their bravery in standing strong and speaking publicly will no doubt have a lasting impact that ripples into future generations.The ESPY Awards will be broadcasted on July 18 on the ESPN channel.