2020 Candidates' Green New Deal Stances Are Already Becoming Big Sticking Points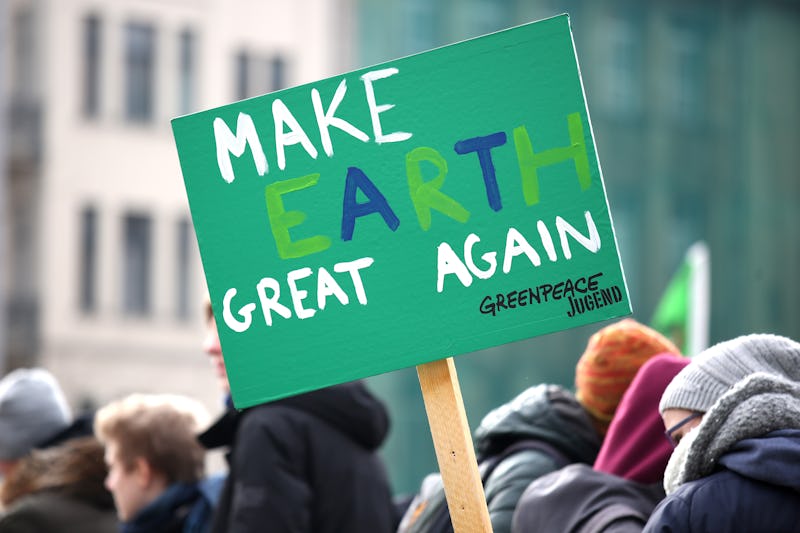 Omer Messinger/Getty Images News/Getty Images
In February 2019, Representative Alexandria Ocasio-Cortez and Senator Ed Markey introduced the Green New Deal Resolution to Congress, asking lawmakers to commit to enacting significant environmental reforms over the next 10 years. This proposal could play a large role in the next presidential election because of its widespread publicity and approach toward addressing climate change. So, knowing where the 2020 candidates stand on the Green New Deal may be helpful as you decide who you want to support in the 2020 presidential race and related primaries.
The Green New Deal is a non-binding congressional resolution that commits to obtaining power through 100% renewable energy sources within 10 years and to achieving a net-zero emission of fossil fuels by 2050. In addition to environmental proposals, it also contains many related policy reforms. For example, the Green New Deal proposes universal higher education and health care for all Americans, as well as a jobs guarantee, CNN noted. It also calls for the strengthening of labor laws, the outlet reported.
2020 candidates appear to vary somewhat in their stances on the Green New Deal resolution. Some support the resolution wholeheartedly, but others think its reforms don't go far enough. Some candidates are even in the process of creating their own environmental policy proposals to carry out the tenets of the Green New Deal. Notably, the resolution also has one very outspoken critic — President Donald Trump. The list below offers further insight into all of the candidates' various stances on Ocasio-Cortez and Markey's environmental resolution.