This Is Where All The 2020 Candidates Stand On Health Care Right Now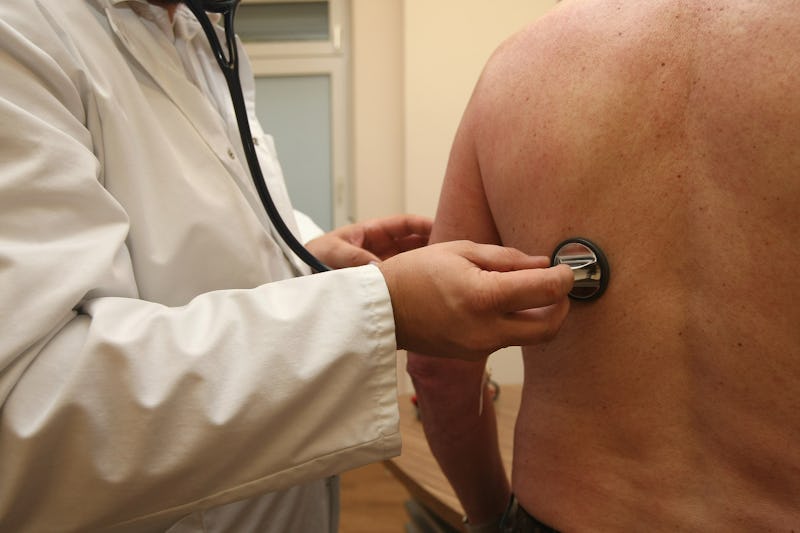 Adam Berry/Getty Images News/Getty Images
The 2020 presidential election is more than a year and a half away. But with more than a dozen candidates already campaigning, voters are eager for ways to whittle down what has quickly become a crowded field of contenders. With more and more Americans grappling with rising medical care costs, health care is expected to be one of the election's more central issues, making where the 2020 candidates stand on health care more important than ever.
For Democrats, the 2020 field is crowded with candidates who have vowed to expand the accessibility and affordability of health care. In fact, because most Democratic candidate have expressed a belief that health care is a human right, much of the 2020 election's health care debate has so far focused on a Medicare For All policy proposal. A Medicare For All system would essentially expand the current Medicare program to cover everyone via a government funded and operated insurance system.
But while a majority of the 2020 candidates have expressed support for a Medicare For All program, not everyone agrees on the details of how such a system should work, cost, or be rolled out. Some have argued a Medicare for more model is more practical for the time being. Still others have suggested simply expanding Medicaid in lieu of a Medicare For All model.
Here's where the current 2020 candidates stand on health care: