21 'ER' Episodes That Every 'Grey's Anatomy' Fan Needs To Watch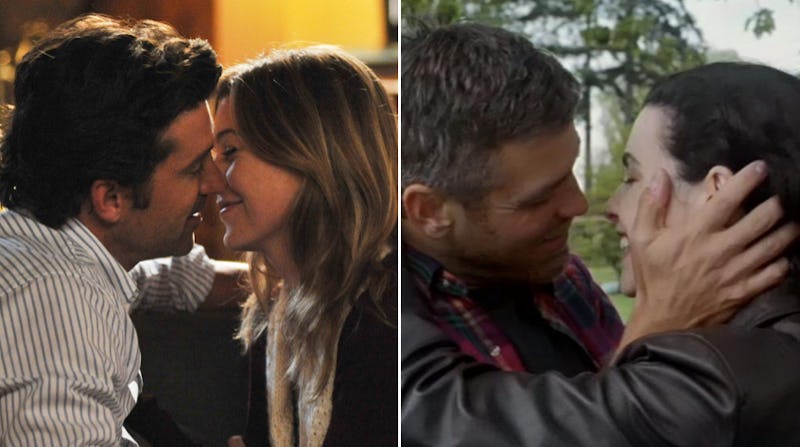 ABC; Warner Bros. Television
In the '90s, NBC's ER thrilled viewers with its raw and fast-paced storytelling. In the 2000s and 2010s, ABC's Grey's Anatomy captivates fans with its emphasis on the personal lives of the Seattle surgeons. Both TV medical drama series have a lot in common and there are several ER episodes that every Grey's Anatomy fan needs to watch. ER premiered in 1994, a little over a decade before Grey's Anatomy debuted in 2005, and helped pave the way for medical shows to come.
According to the Los Angeles Times, ER was one of the first modern hospital dramas to use real medical jargon and show realistic-looking medical procedures, serving as a "template" for many medical shows that premiered later — such as House and Grey's Anatomy. But while ER ended its 15-season run in 2009, Grey's is still going strong, now in its 14th season on ABC. NPR recently credited Grey's Anatomy's longevity to the engaging relationships and friendships on the series, as well as the edgy and funny medical stories in the every episode.
Aside from their lengthy runs on TV, ER and Grey's have a lot of themes and traits in common — and there are lots of episodes of ER that Grey's fans can totally appreciate as they wait for the next new episode on ABC. Caution, spoilers for both shows ahead.