21 April Fools' Day Memes That Are Actually Funny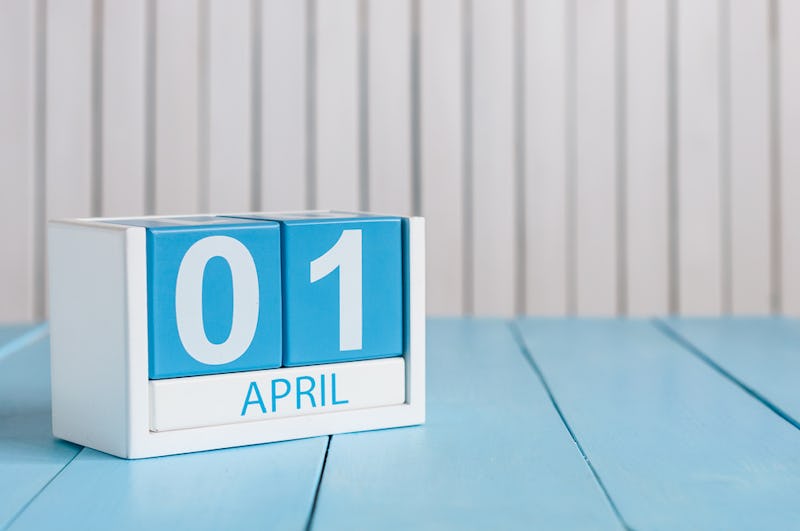 Bychykhin Olexandr/Shutterstock
Start looking over your shoulder, because April Fools' Day is nearly upon us. The day of pranks and jokes is happening on Monday, Apr. 1 and even if you aren't one to partake in the hijinks, you still might want to post funny April Fools' Day memes to keep the laughs going.
The first day of April might feel like walking on egg shells. On one hand, we're inching our way to consistent, warmer weather. Which is a ~blessing~. On the other hand, you can't believe what anyone has to say. Is anything true on Apr. 1? Is this real life? Is this day even actually happening?! Can you trust that Oreo is filled with creme or is it actually toothpaste? It's almost like the world is warped.
If you feel more comfortable sitting behind your desk, steering clear of break rooms and generally any area where there are people ready to pull pranks, you can still participate in the day's spirit. Innocently. Memes bring the laugh-out-loud humor while requiring no effort to actually swap the creme for the toothpaste in the Oreos. All you have to do is sit back, laugh at, and post the jokes and the pranks without ever needing to be at the butt of them. More like April Wise Day, huh?