21 Incredibly Clever Storage Solutions For Your Closets, Pantries & Garage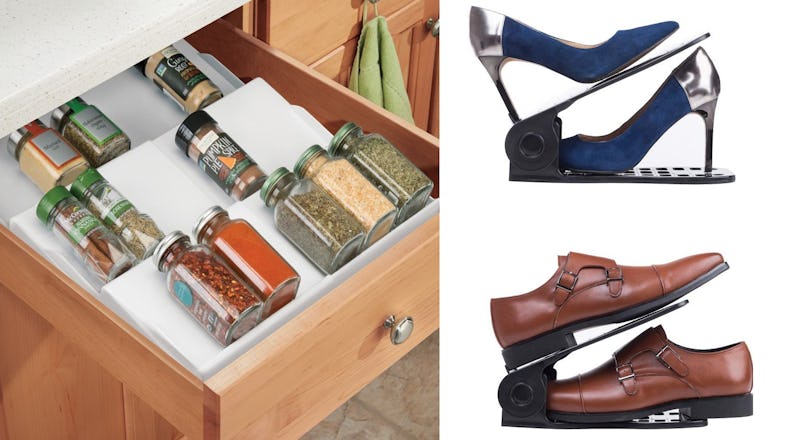 Amazon
Having the right storage throughout your home can be a game-changer and goes a long way toward cutting back on wasted time and improving your overall sense of comfort and calm. The good news is that awesome storage ideas for your closets, kitchen, and garage are not difficult to find if you know where to look. A quick search on Amazon will reveal many clever storage solutions that can be on your doorstep in just two days, so you can get started upgrading right away.
The great thing about most storage solutions is that they can have multiple uses. For example, an organizer intended for spices in your kitchen can just as well be used for toiletries in your bathroom. Or, a wall-mounted rack meant for rakes and shovels in your garage can also be used for brooms and mops inside your home. The key to implementing clever storage ideas and getting the most bang for your buck is to think outside the box.
Whether you need to organize your pantry, are cramped for space in your closet, or are looking for some easy ways to keep your garage neat and tidy, chances are you'll find some little helpers on this list.